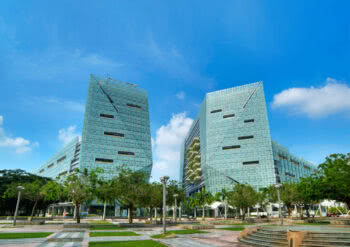 Suasana PJH Building, Designed by World-Renowned Eco-Architect Ken Yeang, Receives the Malaysian Institute of Architects 2020 Award
Palatine, IL – The Suasana Putrajaya 2C5 building, located in Malaysia and designed by Ken Yeang, principal at T.R. Hamzah & Yeang Sdn. Bhd. and one of the world's leading eco-architects, recently received the Malaysian Institute of Architects 2020 Award for "Best Commercial Building."
The 1.3 million sq. ft. Suasana PJH building was designed with an up-market façade and provides an active public realm to the Putrajaya Boulevard (opposite the Ministry of Finance building) leading to the Prime Minister's Office. Similar to Yeang's other projects, the Suasana PJH building utilizes innovative design techniques to seamlessly integrate the building with the natural environment, maximizing the sustainability and ecological biodiversity of the structure.
Yeang's state-of-the-art approach to sustainable design can be witnessed in the numerous details that improve the building's energy efficiency, including the fritted glass in the emblematic Malay Songket pattern and double-skin façade, which improves energy performance and substitutes for conventional louver sun shading, or the balconies with planter boxes that create a natural stack effect to evacuate heat while improving the structure's aesthetics. Because of these enhancements, the building features increased energy efficiency with an index of 136 kWhrs/sq.m./annum compared to the typical office building of 250 kWhrs/sq.m./annum.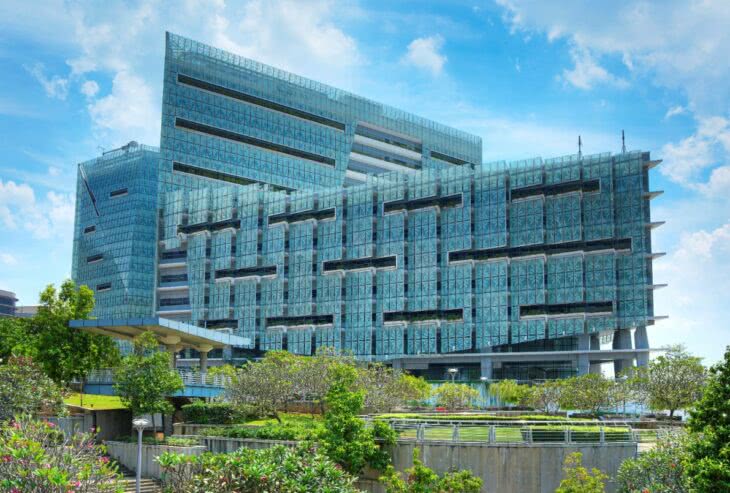 In addition to energy efficiency, the Suasana PJH building fulfills Yeang's commitment to ecological design by increasing the biodiversity of the built environment. The strategic use of green space in balconies, the Skycourt and promenade creates new habitats that improve the structure's harmony with nature.
"We are proud to be recognized by the Malaysian Institute of Architects for our work on the Suasana Putrajaya building," says Yeang. "The Suasana project exemplifies the benefits of ecological design – of having a built environment that performs and functions as part of Nature and works in a symbiotic relationship with Nature. As we move forward into a more sustainable future, consideration of the surrounding environment will become an essential first step in the design process."
Yeang's commitment to ecology is the cornerstone of his philosophy of design, which spans several decades. His focus on ecology has been the hallmark of his career – a career which includes authoring over 12 monographs and books on ecological design, being a principal at the firm T.R. Hamzah & Yeang Sdn. Bhd., and being acknowledged as one of the 40 most famous architects of the 21st Century.
Other awards received for the Suasana PJH project include the Malaysian Institute of Architects Award for the Best Commercial Building (2020), the Global Forum on Human Settlements (supported by UN Environment Sustainable Development) Planning and Design Award (2020),  the Malaysia Green Building Council Best Commercial Building Award (2018), the Cityscape Award (2017), and the Regional Holcim Award for Sustainable Construction (2011).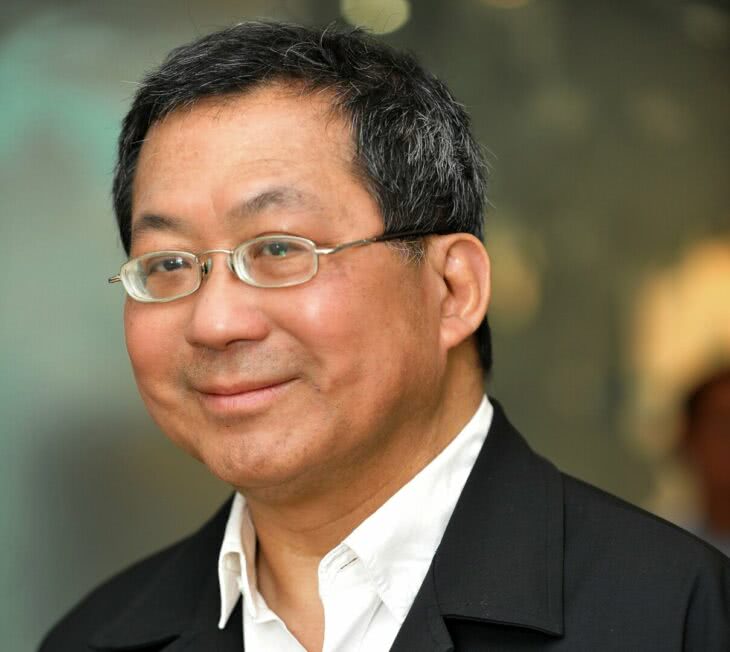 About Ken Yeang
Ken Yeang is the Executive Director at T.R. Hamzah and Yeang Sdn Bhd. He is both an architect and ecologist, known for his authentic innovative ecology-based signature eco-architecture and masterplans that have a distinctive verdant green aesthetic, that are beyond conventional accreditation. He trained at the Architectural Association School (UK). His doctorate is from Cambridge University on ecological architecture and planning. He has authored over 12 books on green architecture. Awards received include the Aga Khan Award, Malaysian Institute of Architects Gold Medal, Malaysian Government's Merdeka Award. He holds the Distinguished Plym Professorship (Illinois University). The Guardian newspaper names him as, "…one of the 50 people who could save the planet…"