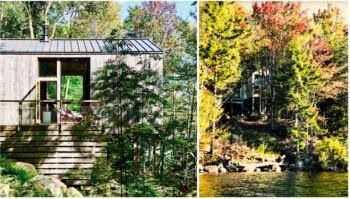 Sustainable Design, Coziness and Wellness-oriented Amenities. Ah, Duravit!
Located in the breathtaking landscape of the Adirondack Mountains, this stunning cabin was designed by Stonorov Workshop Architects and features Duravit.
Perfectly nestled into its hillside location, it might just inspire you to grab a blanket, warm beverage and good book in anticipation of cooler weather coming shortly. Minimal in size, with a floor plan of less than 60 square meters, this cabin has little environmental impact with high design at its core. The basic structure of this cabin is a wood-paneled frame connected to steel, in which a majority is made-to-measure and hand built. The fundamental objective of the project was to maintain the authenticity of its location within the Adirondack landscape and to create a space for mental repose and physical retreat that minimally impacts the environment.  The use of expansive windows allows great natural light during daylight hours, with electric light only being required during hours of low sun, powered by a solar field.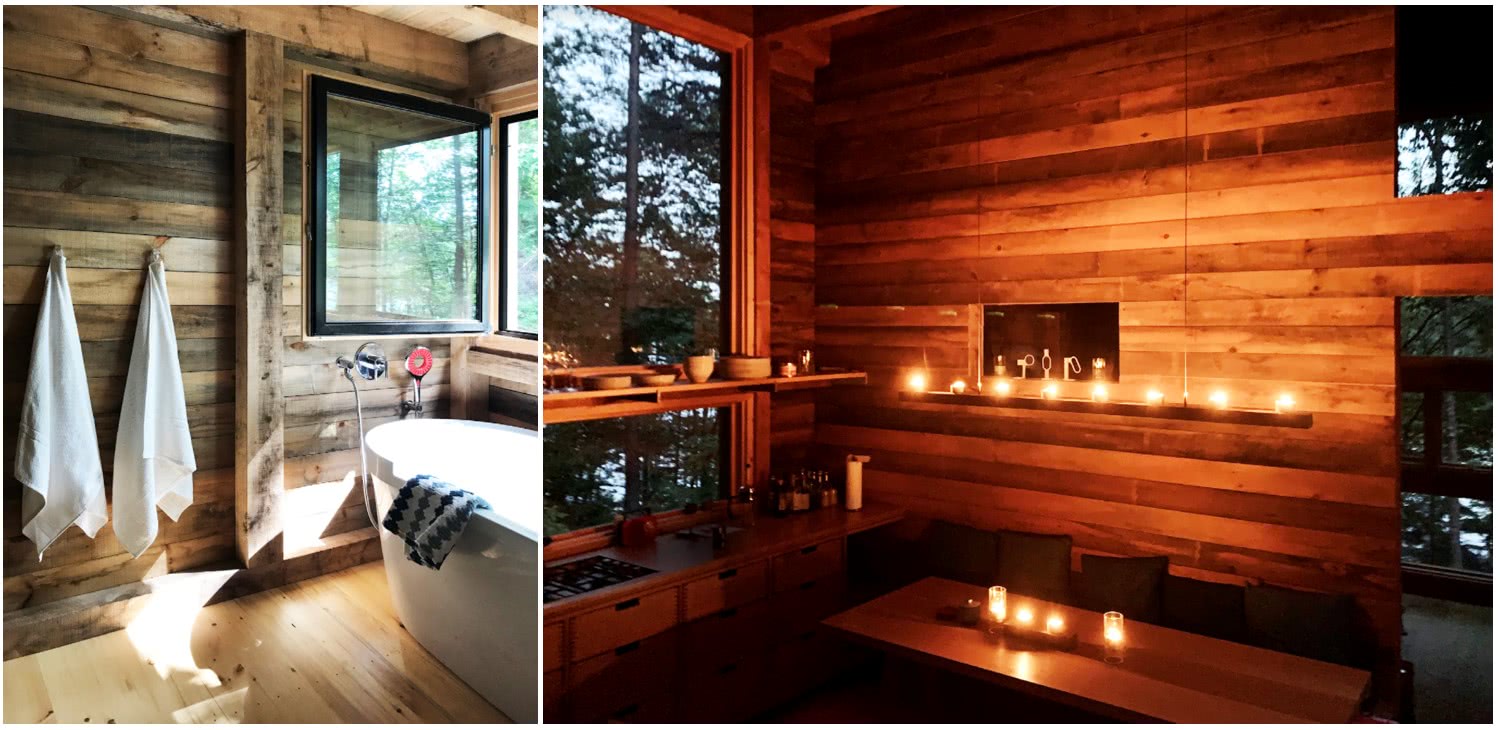 The house contains a combined kitchen and living area, two bedrooms and a bathroom featuring  Duravit's freestanding Starck bathtub. This centerpiece of the washing area welcomes users to relax and rejuvenate any time of day. With wellness at the forefront, this entire project glorifies the beauty and self-rejuvenation of nature with highlight design notes made to amplify the user experience.
Cool fall evenings call for hearty fall soups, roaring indoor fires, festive hot cocktails and, of course, long, cozy baths. The atmosphere that the cabin creates is the ideal oasis to settle in and relax. By bringing the outdoors inside, this beautiful remote cabin setting offers a natural place to find solace within nature and practice personal wellness.
About Duravit 
Founded in 1817 in Hornberg in the Black Forest, Duravit AG is today a leading international manufacturer of designer bathrooms. The company is active in more than 130 countries worldwide and stands for innovation in the fields of signature design, comfort-enhancing technology and premium quality. In cooperation with high-profile international designers, such as Philippe Starck, sieger design, Kurt Merki Jr., Christian Werner, Matteo Thun and Cecilie Manz, the company develops unique bathrooms that enhance quality of life for users on a sustained basis. Duravit's product portfolio comprises sanitary ceramics, bathroom furniture, bathtubs and shower trays, wellness systems, shower-toilets, tap fittings and accessories as well as installation systems. Duravit USA, Inc. headquarters are based in  Duluth, GA. For more information on Duravit or to find a local distributor, visit www.duravit.us or call 888-DURAVIT.
Editor's Note:
Stonorov Workshop Architects . Established in 2006, Stonorov Workshop was founded on the belief that good design makes life better.  They use sustainable materials and methods in honest and simple expressions to create warm, kind, and tough modern works. Fundamental to their process is the belief that making and designing are intrinsic to each other.  Knowledge of one strengthens and informs the expression of the other.  They build many of their own projects and incorporate this experience into all of their designs.