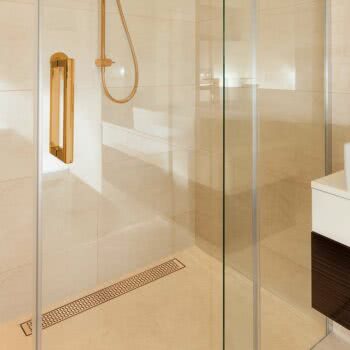 Delmar Series Linear Drains Offer the Perfect Combination of Unique Modern Design, Highest Industry Quality
Pompano Beach, FL – QM Drain, a leading international manufacturer of stainless steel linear and center, custom and standard shower drains and accessories, is proud to announce its Delmar Series linear shower drains, which have been described as the "crown jewel" in the company's collection. Delmar Series drains offer the perfect combination of unique modern design and high-quality craftsmanship.
Made top to bottom from Stainless Steel Marine 316, Delmar Series linear drains provide decades of carefree maintenance. Delmar Series' marine grade stainless alloys offer unmatched corrosion resistance and protection from household chemicals.  The versatile drain placement enables the installer to pitch the surface from any direction. Delmar Series drains can be installed with standard, liquid membrane or fabric sheet waterproofing methods.
Delmar Series linear drains come in several distinctive, eye-catching grate designs, including Perforated, Delta, Wedgewire, Mist, Kai, Nami and Lotus. The variety of finishes available (Satin, Polished, or Bronze, depending on the model) allow homeowners and contractors to seamlessly match the décor of the bathroom.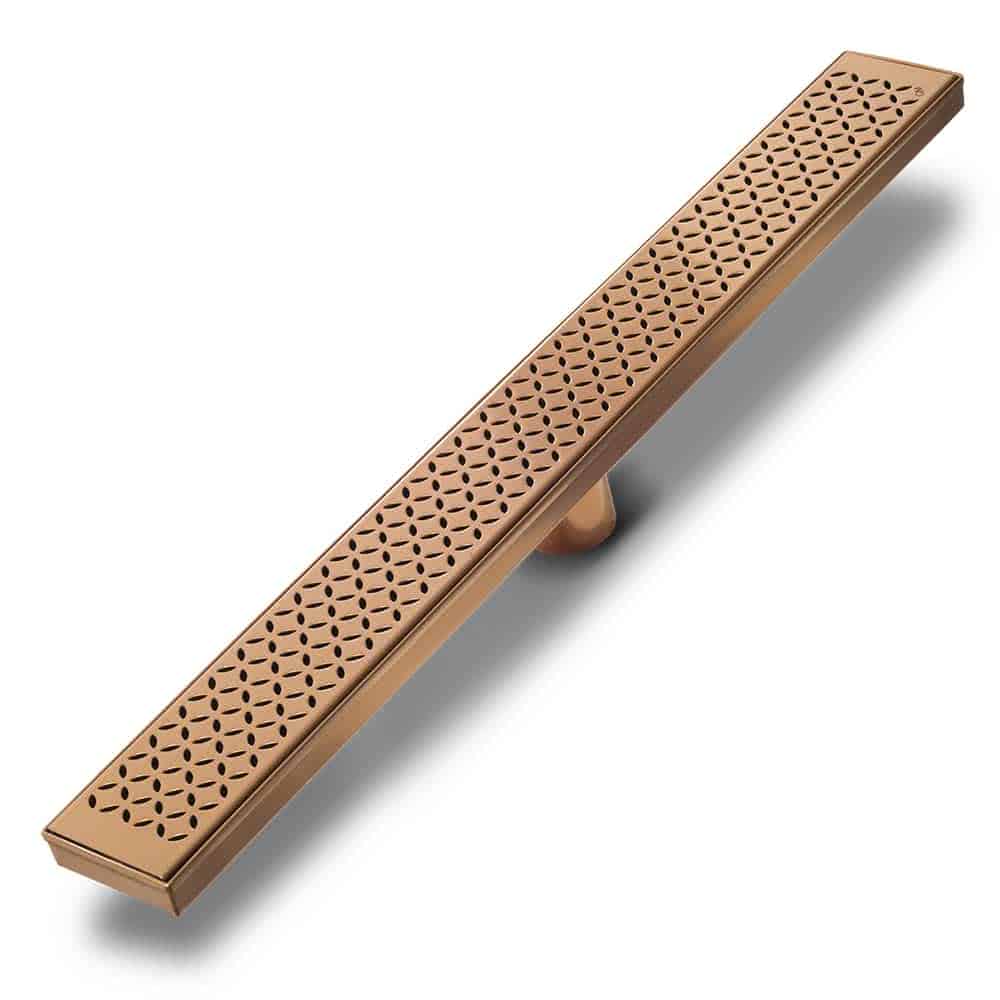 "One of the best things about linear shower drains are the many selections that are available," says Tom Hamilton, national sales manager for Marketing Representatives LLC, a representative for QM Drain. "The linear drain can be selected based on the particular size and aesthetics of the shower."
QM Drain's linear shower drains are available in a variety of standard as well as custom/adjustable lengths. Each drain comes with an adapter to easily install the drain with a water-tight seal, two sets of adjustable leveling feet to correctly position the drain and a sloped trough, graded toward the exit point, resulting in no standing water.
All Delmar Series linear drain kits come equipped with a hair/debris strainer and lifting key for hassle-free cleaning and maintenance. The drains are available in sizes ranging from 24" to 58".
"Just think," Hamilton adds, "do you want a standard drain for your project, or do you want to give your customers the versatility, convenience and freedom that comes with a QM drain?"
For more information on the Delmar Series and QM Drain, please visit www.qmdrain.com or call 954-773-9450.
To download an image of a Delmar Series linear drain, please go to: www.interlinegroup.com/pressroom/QMD/delmar-linear-drain.zip
QM Drain, located in Pompano Beach, Florida, has over a decade of manufacturing expertise in engineering and creating Stainless Steel shower drains. The company employs an extensive level of quality controls to ensure each product bears the trademark assurance of QM Drain. The company provides unique, modern design and high-quality shower drains to the bathroom industry.
Marketing Representatives LLC, a division of Interline Creative Group, Inc., is a comprehensive marketing organization based in Palatine, Illinois. Special programs and marketing opportunities such as the "Preferred Partner Program" are available through Marketing Representatives LLC for businesses interested in displaying and selling hardware. For more information, contact Tom Hamilton at 847-358-6884 or [email protected]. Marketing Representatives LLC is located at: 553 N. North Court, Suite 160, Palatine, IL 60067.