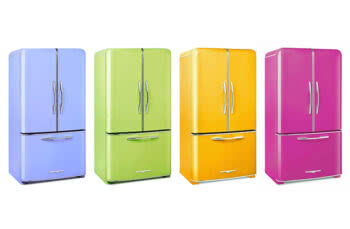 Elmira Stove Works Introduces "Cool" New Colors for Northstar Line of Retro Kitchen Appliances
ELMIRA, ONTARIO – Elmira Stove Works, the leading manufacturer of premium retro and vintage-styled kitchen appliances, has added four vivid new colors to its Northstar line of retro appliances. The Sorbet Collection features saturated pastel hues inspired by memories of enjoying a juicy sorbet on a hot summer afternoon.
The Sorbet collection's vibrant custom hues take their cue from favorite summer fruits. Blueberry is a mix of comforting blue and pleasing purple hues, creating a soothing, welcoming feel. Honeydew, with its soft yellow-green tones, provides a renewing and refreshing energy. Mango, a bold and eye-catching combination of yellow and orange, evokes thoughts of warmth and sunshine while Raspberry's bright pinkish-red shade invites a sense of playfulness and carefree abandon.
"Color has the ability to transform any kitchen from ordinary to stunning," said Tony Dowling, Elmira's Vice-President of Sales & Marketing. "Our goal with the Sorbet collection was to provide designers and homeowners with fresh new hues that, while reminiscent of summer, can live yearlong in the kitchen. We want our customers to be able to personalize their kitchens to express their unique preferences and tastes, and this latest addition to the Northstar line opens up the design possibilities even more."
Adding color to the kitchen through appliances is a growing trend. In addition to the Sorbet collection, Elmira Stove Works offers its Northstar line in nine standard colors and more than 1,200 custom hues, including RAL and Axalta SpectraMaster Solid Colors. Elmira's antique appliances line is also now available in custom colors.
To simplify appliance selection, Elmira's website features a "Create Your Dream Kitchen" visualizer tool that enables designers and consumers to see how Northstar appliances in various standard colors and trims will look when paired with different cabinet finishes. Designers can also access the Northstar and Antique line on the 2020 Design cloud's 3D CAD catalog, where they can select Elmira appliances in any model or standard color, and then produce detailed 3D renderings and panoramas.
For more information about Elmira Stove Works' Northstar and antique appliances, visit www.elmirastoveworks.com.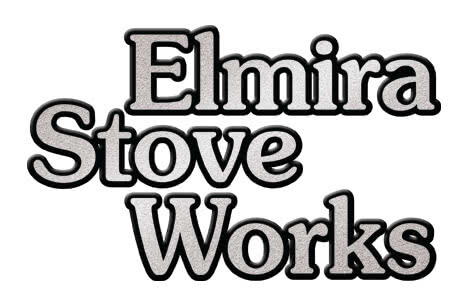 About Elmira Stove Works
Elmira Stove Works has been manufacturing vintage-styled appliances since 1975, and now offers full lines of "circa-1850" and midcentury modern / retro appliances; including ranges, refrigerators, microwaves, wall ovens, range hoods, dishwashers, and splash backs. Elmira appliances are sold through dealers across North America. Elmira Stove Works is a privately-owned company based in Elmira, Ontario, Canada.