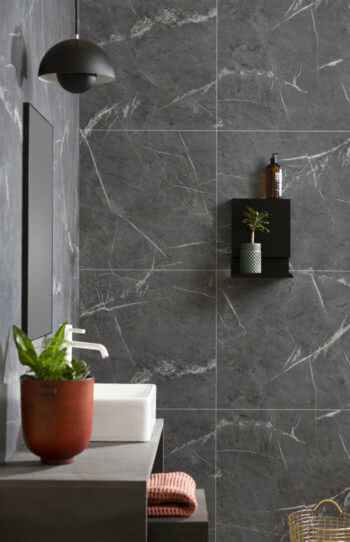 Fibo Systems Introduced New Decorative Waterproof Wall Panel System at the 2020 International Builders Show
Norwegian-based leading supplier of high-quality waterproof wall panel systems showcased its innovative kitchen and bath applications in Las Vegas on January 21-23, 2020.
LAS VEGAS, NV – Fibo Group, a global leader in waterproof wall panel systems for residential and commercial building and remodeling applications, introduced its 100% waterproof wall panel system for the kitchen and bath at the 2020 International Builders' Show. Featuring new designs and styles for the U.S. market, Fibo hosted product installation demonstrations for builders and remodelers.
"We were thrilled to showcase our Fibo waterproof wall panel system applications to the U.S. market at the 2020 International Builders' Show," said Anders Carlson, CEO Fibo Group. "The Fibo waterproof wall paneling system is a durable, low maintenance alternative to kitchen backsplashes, shower enclosures and wet room wall coverings for both residential and commercial buildings. Since 1952, we've led the European market with our innovative designs, and now we're expanding distribution in the U.S. where demand for cost-effective and durable wet room wall panel applications is increasing."
Manufactured in its newly expanded, state-of-art plant in Norway, Fibo waterproof wall paneling system offers an eco-friendly, durable and cost-effective alternative to wall systems that guard against water, mildew and other moisture-related problems. The product features a unique Aqualock click system that
simplifies the installation process and minimizes joints lines for a seamless look.
Standard wall panels are sized 23.62 x 15.74 inches and can be mounted directly onto wood or steel studs, existing walls or over ceramic tiles. The Fibo waterproof wall panel system does not require a water vapor barrier or waterproof membrane behind the panels, helping builders and remodelers save on labor and material costs. The strong laminate surface can withstand direct water exposure and large temperature fluctuations and features a 15 year warranty when installed and maintained correctly.
"Fibo waterproof wall panel systems typically install five times faster than traditional ceramic tiles," said Carlson. "Offering a valuable proposition to builders looking to decrease labor costs."
The new introductions showcased at International Builders' Show are complemented by an expanded range of Fibo products.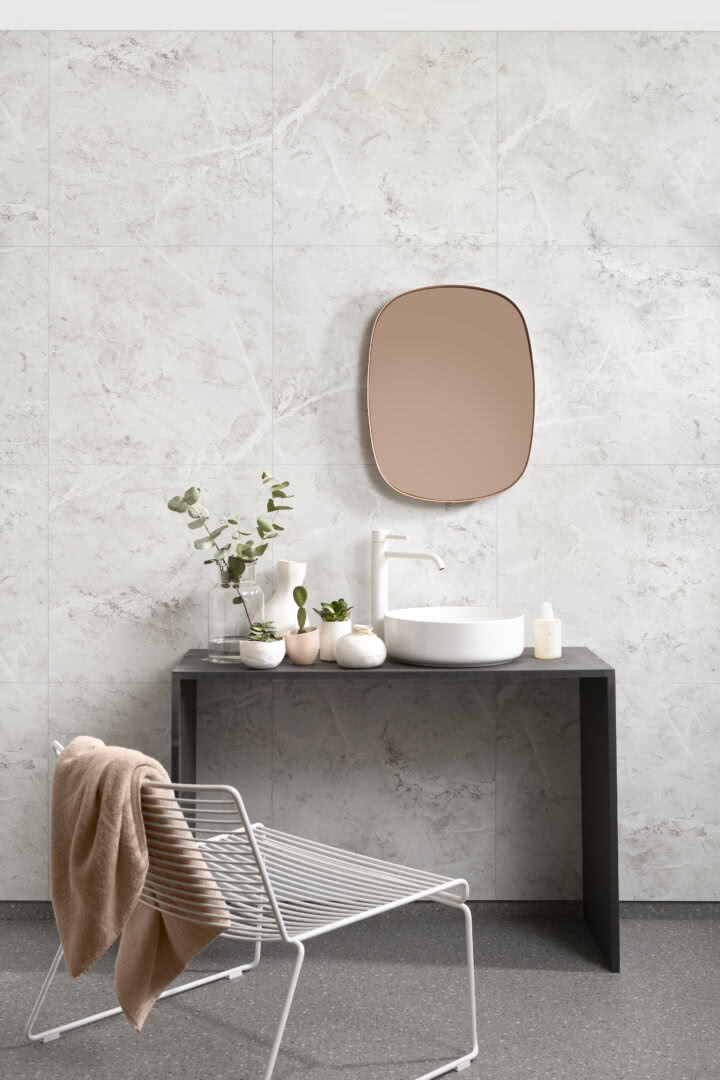 The Classics: Black and White Marble
Durable and stylish with a sophisticated look, these panels are highly popular due to their alluring qualities and low maintenance characteristics. Part of the Marcato wall panel collection – the largest and most varied – and the Kitchen Board collection, these versatile options are available for bathroom and kitchen applications in a silk finish. The Marcato applications come in a variety of tile patterns, and are also offered without grout lines.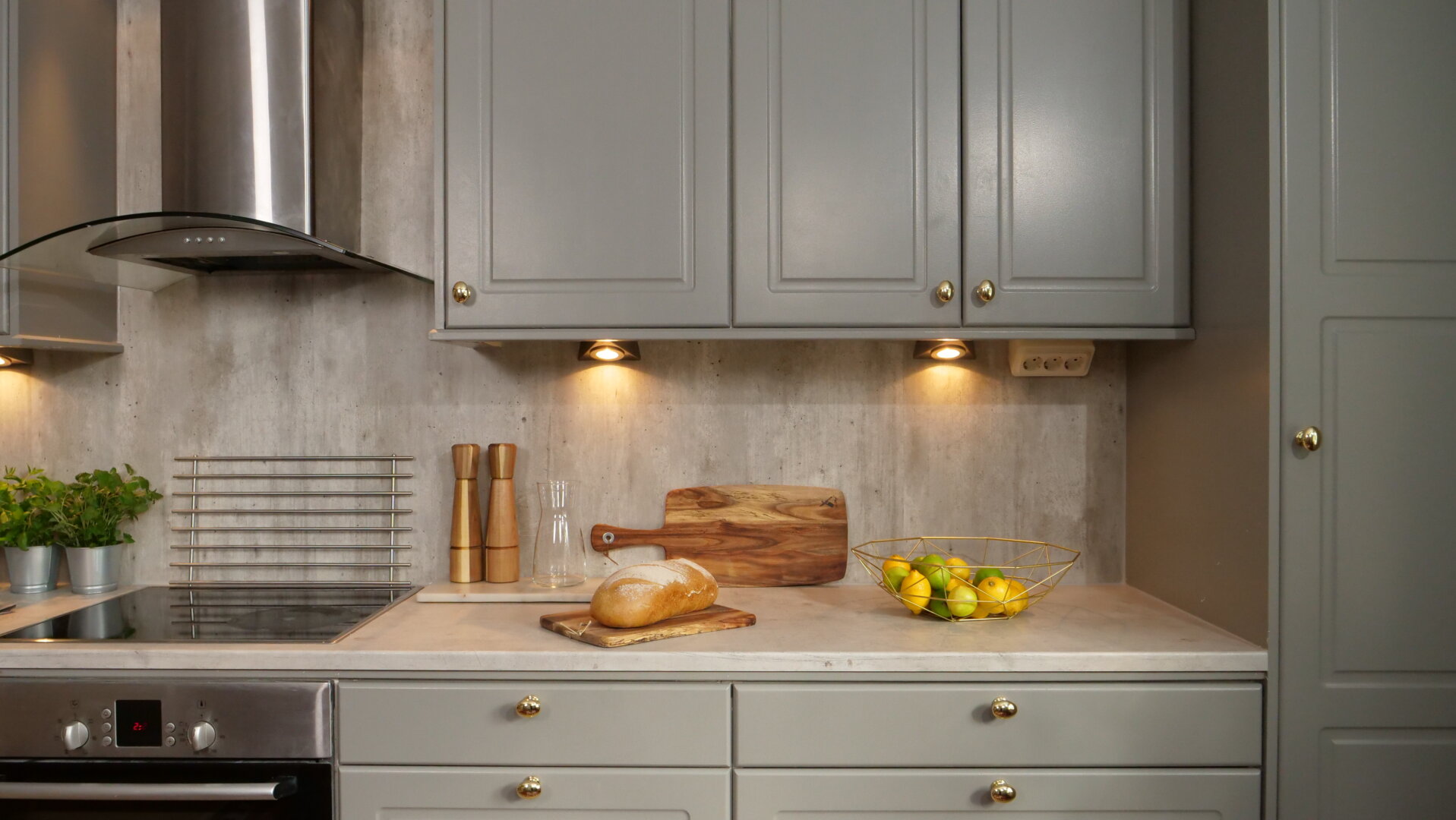 Bring Out the Best in Your Kitchen
Fibo Kitchen Boards are a stylish option for kitchen backsplashes. The easy-care and maintenance-free panels are water resistant, providing a safe and durable solution for any
residential kitchen design. The Kitchen Boards are supplied in packs of two panels that are 23.6" x 22.8" and can be mounted directly onto studs, existing screw-fixed walls or
over ceramic tile.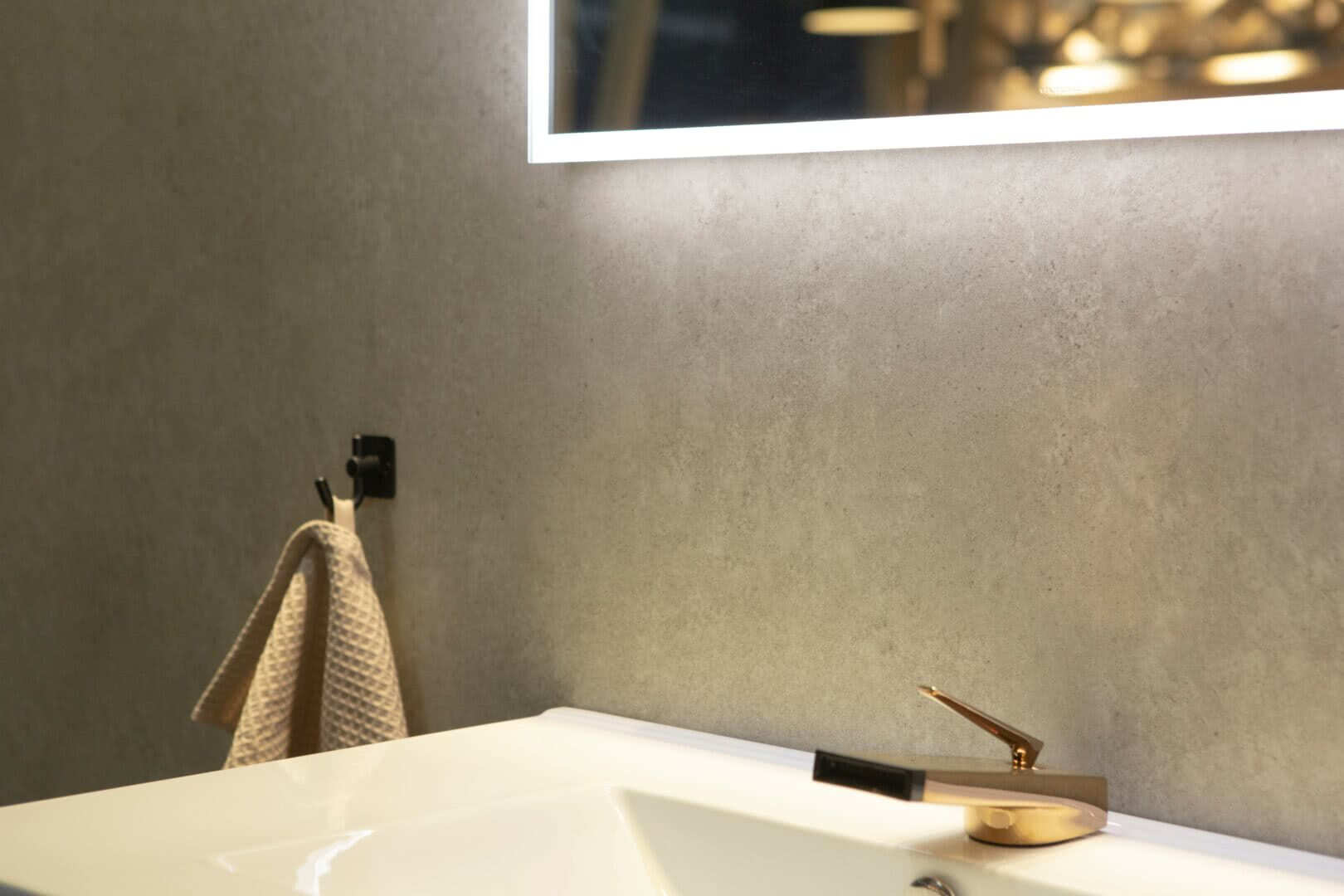 A Contemporary Take: Grey Sand
The Adagio Collection, with its smooth surface and no grout lines, introduces Grey Sand, a distinctive, matte grey tone that is a little more sophisticated, yet still delicate and soft. Grey Sand complements other designs in this collection, which have been used in thousands of bathrooms and wet rooms over Northern Europe for decades. These panels create a sleek
and modern feel throughout the room.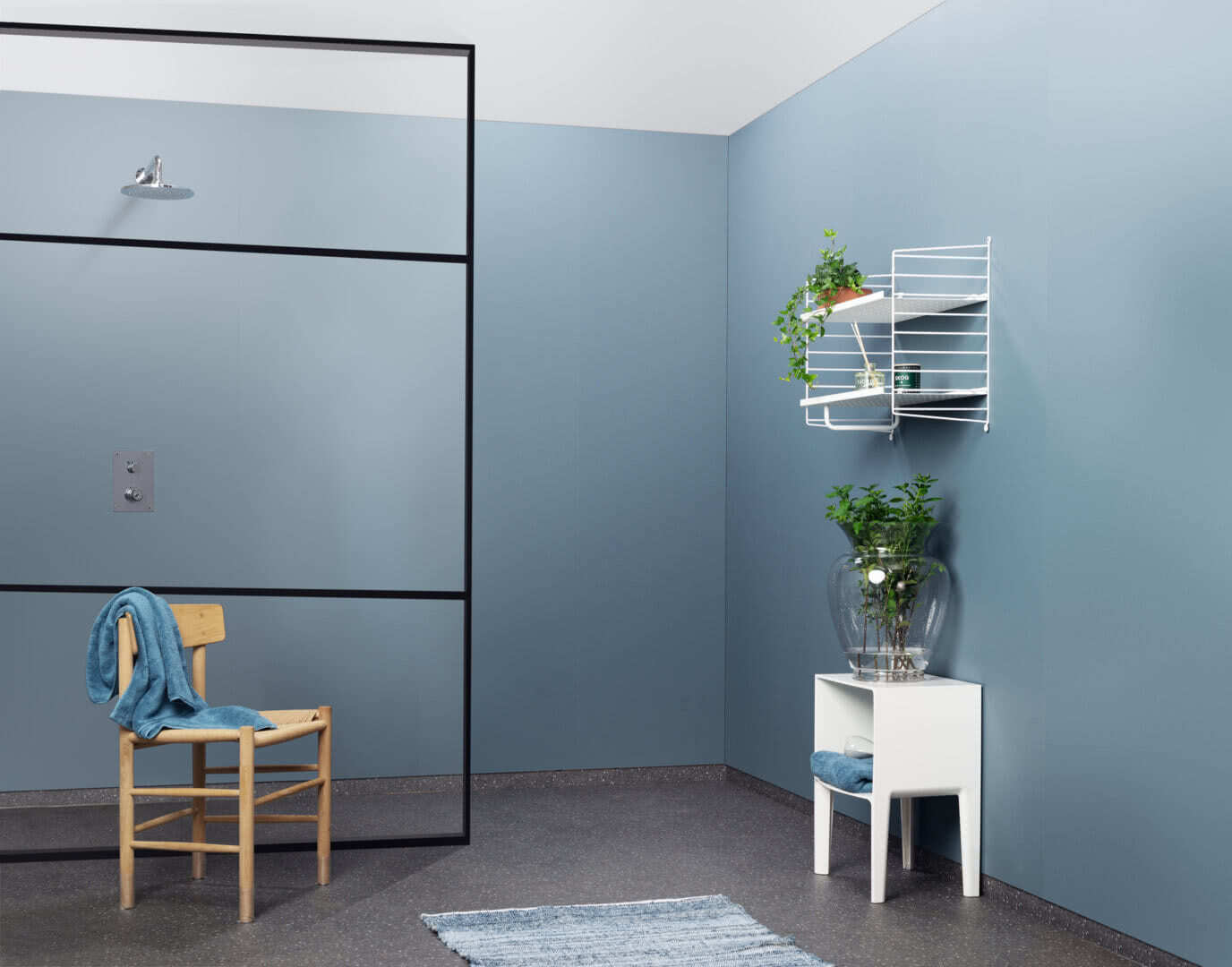 A Touch of Color: Dusty Blue
With its matte finish, Dusty Blue is part of the Color Collection. A sophisticated shade of blue, this wall panel pairs well with other colors, and can liven up any bathroom without going
overboard on color. Dusty blue is available with 0.07" white grout lines or without.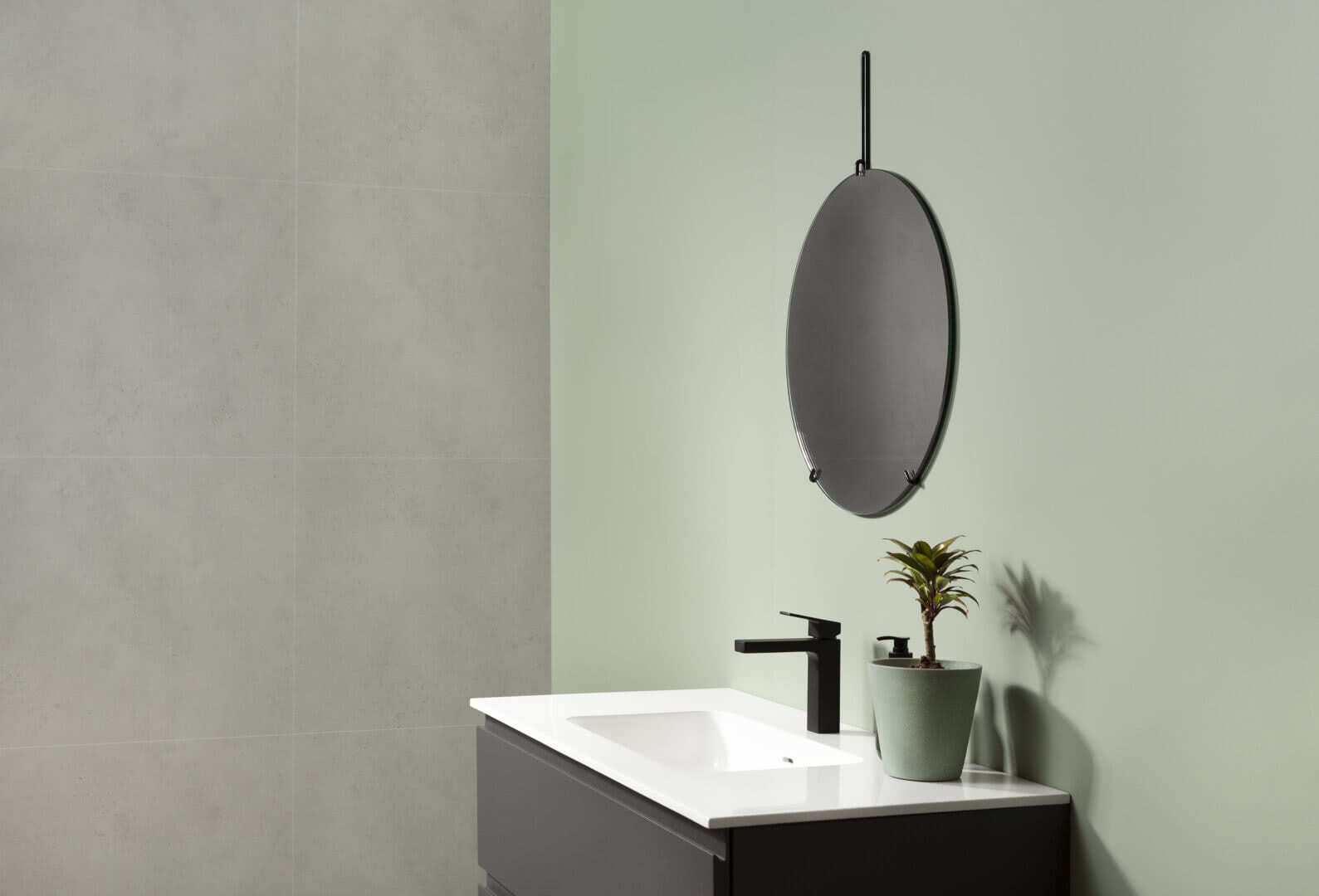 Return to Natural Roots: Olive Green
Also new this year to the Color collection is Olive Green, a subdued, arboreal shade that evokes nature. This panel has undeniable appeal that can both tone down or jazz up a
space. Olive green is available in an extra matte finish with 0.07" white grout lines or without.
About Fibo Group
Fibo Group is a leading global manufacturer of high-quality waterproof wall panel systems. Established in 1952 and based in Lyngdal, Norway, the company serves residential and commercial customers across the new construction, repair and remodel, and manufactured housing market throughout Scandinavia, Europe, New Zealand, Canada and the United States. It's 100% waterproof wall panel system for kitchen, bath and other wet room applications has been lauded for its eco-friendly, durable and easy to install features and can be seen in numerous high profile buildings. The product was introduced to the U.S. market in 2018 and is sold through distributors. For more information about Fibo and its products in North America, please visit: https://fibosystemusa.com/.