HydroTap® by Zip® Water Makes Waves in Markets Nationwide
CHICAGO – Zip Water and its award-winning HydroTap system made a big splash at KBIS 2019 and is now making waves in markets around the country.
Recognized as the world's most advanced drinking water system, the HydroTap by Zip Water dispenses filtered boiling, sparkling and chilled water at the touch of a button.
The HydroTap is the fastest growing new category and brand in the appliance industry. After a successful launch of the HydroTap in New York and San Francisco, Zip Water has expanded its presence into Chicago, Miami, San Francisco and much of Southern California and has limited availability in the Carolinas, Wash. D.C., Pittsburgh, Indianapolis and Cleveland among others. The HydroTap system and its lineup of taps are on display at more than 80 retail/showroom locations. Many more cities and regions are planned as the products flood the markets.
The HydroTap is available in four different sleek tap styles and seven finishes, with artful designs that will enhance any kitchen décor, from traditional to ultra-modern. The highly engineered taps are powered by a custom under counter command center. The product's innovative PowerPulse, Direct DryChilling and ColdCore Sparkling water technologies ensure the HydroTap efficiently delivers a consistently outstanding experience. Its advanced filtration, functionality and cutting-edge technology have transformed the way people drink and cook.
At its launch at KBIS 2019, there was a steady stream of consumers, designers and other industry professionals coming to see the revolutionary new HydroTap. The product was a show favorite, winning KBIS 2019's Best of KBIS Silver Award Winner in the Kitchen Category and Kitchen and Bath Business's KBB Product Innovator Award Kitchen Product of the Year.
"We're all so pleased with and proud of the success of our company and its line of innovative products," says David Ramia, vice president of business development. "We are confident the HydroTap will become the most used kitchen appliance second only to the refrigerator."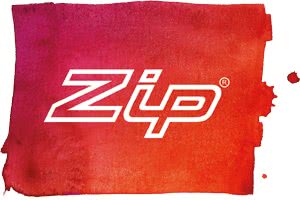 About Zip Water
Zip Water is known globally for being home to the world's most advanced drinking water systems. The company has unrivaled expertise in instant filtered boiling, chilled and sparkling water taps. Founded in Australia in 1947, the company has always been innovators. For decades, it has been advancing and perfecting drinking water technology. Today, it is proud to provide homes in more than 70 countries with the pure tasting boiling, chilled and sparkling water from its range of HydroTap systems. Visit https://www.us.zipwater.com/.