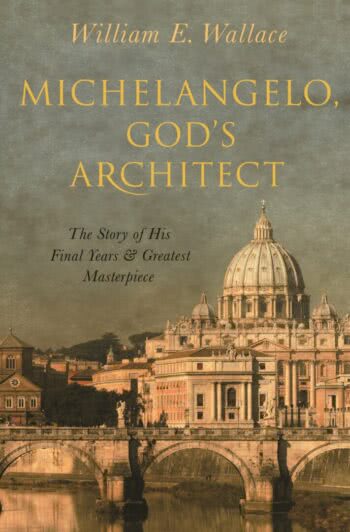 Michelangelo, God's Architect
As he entered his seventies, the great Italian Renaissance artist Michelangelo despaired that his productive years were past. Anguished by the death of friends and discouraged by the loss of commissions to younger artists, this supreme painter and sculptor began carving his own tomb. It was at this unlikely moment that fate intervened to task Michelangelo with the most ambitious and daunting project of his long creative life.
Michelangelo, God's Architect is the first book to tell the full story of Michelangelo's final two decades, when the peerless artist refashioned himself into the master architect of St. Peter's Basilica and other major buildings. When the Pope handed Michelangelo control of the St. Peter's project in 1546, it was a study in architectural mismanagement, plagued by flawed design and faulty engineering. Assessing the situation with his uncompromising eye and razor-sharp intellect, Michelangelo overcame the furious resistance of Church officials to persuade the Pope that it was time to start over.
In this richly illustrated book, leading Michelangelo expert William Wallace sheds new light on this least familiar part of Michelangelo's biography, revealing a creative genius who was also a skilled engineer and enterprising businessman. The challenge of building St. Peter's deepened Michelangelo's faith, Wallace shows. Fighting the intrigues of Church politics and his own declining health, Michelangelo became convinced that he was destined to build the largest and most magnificent church ever conceived. And he was determined to live long enough that no other architect could alter his design. To purchase a copy: Michelangelo, God's Architect: The Story of His Final Years & Greatest Masterpiece (November 19th, 2019) by William Wallace