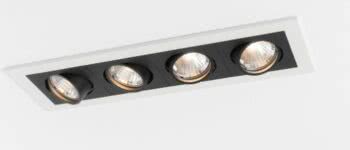 Modular Lighting Instruments Introduces Qbini Microprismatic and Frosted Lenses in North America
The Qbini miniature spot downlighter expands its capabilities with new lens offerings
April 2020 — Belgian lighting manufacturer Modular Lighting Instruments is pleased to announce the official North American launch of microprismatic and frosted lenses, which are now options for  the company's miniature spot downlighter, Qbini. The new lens offering expands the possibilities for creative lighting expressions suitable for high-end residential, hospitality, retail, and commercial interiors.
Differing from Modular Lighting Instruments' standard clear lens, the microprismatic lens delivers reduced glare light with a softening effect; the frosted lens softens the distribution even further, while widening the beam spread. Both lens options can be used in combination with the existing light shaping snap-on accessories (snoot, honeycomb louver & cross-blade louver) to allow for even more customization and light control.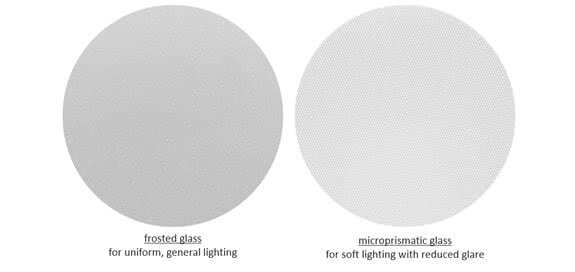 Qbini is a highly configurable fixture offered in three finish options, six shapes, and four sizes. A portmanteau of 'cubic' and 'mini,' Qbini is a modular, recessed LED lighting solution that features patented "press-in, press-out" technology that makes installation simple.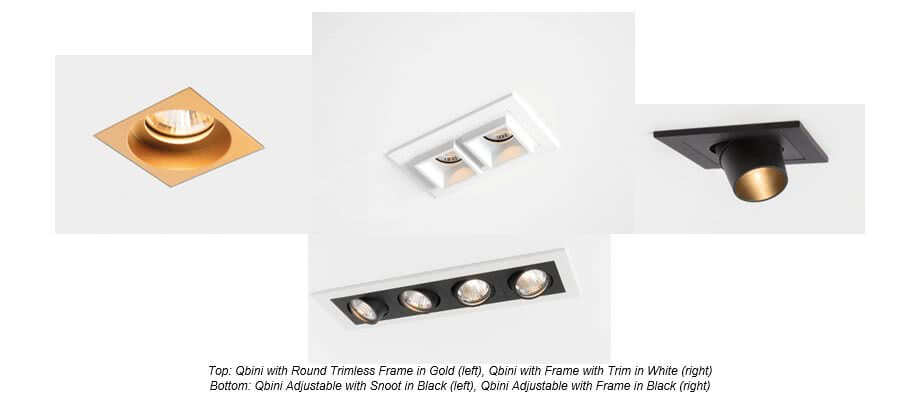 Modular Lighting Instruments continues to grow its North American offerings, releasing award-winning luminaires, systems and accessories that stand the test of time and satisfy the need for high-quality, minimalist light fixtures that are certified for the market.
About Modular Lighting Instruments:
Founded in Belgium in 1980, Modular Lighting Instruments is an award-winning manufacturer of high-end architectural lighting solutions for the residential, commercial, institutional, and hospitality markets. Offering a wide selection of surface, recessed, suspension, and track lighting, Modular Lighting Instruments' fixtures are world-renowned for unparalleled innovation, creativity, and technology. In addition to its headquarters in Belgium, the brand has showrooms and sales outlets in more than 80 countries across the globe. For additional information or to find the nearest dealer, please visit: www.supermodular.us.