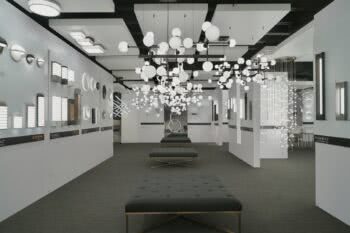 SONNEMAN – A Way of Light to Launch Largest Product Introduction to Date in 2020
Contemporary Lighting Brand Expands Dallas Market Center Showroom to Preview Collection at Lightovation
Larchmont, NY – SONNEMAN—A Way of Light, a leader contemporary lighting, known for exemplifying the best in modern design, ushered in the new decade with its largest product launch since the company's re-founding in 2003. With an impressive 180 new designs, the launch embodies the dedication to innovation, extraordinary quality, and manufacturing of sophisticated, minimalist, lighting that has characterized the brand for the last 17 years.
"By integrating ever-advancing technology with timeless modern principles of form and function, we continue to innovate and create modern designs to illuminate and enrich spaces of many kinds," said Robert Sonneman, Founder and Creative Director, SONNEMAN—A Way of Light. "Our team of talented architects, designers, and engineers provide a growing range of capabilities to address an increasing diversity of project requirements. Today, SONNEMAN uses the efficient illuminating technology of LEDs and new technologies to apply and control throughout our extensive and growing range of over 2,000 products."
Spring 2020 introductions include scalable decorative architectural lighting systems; sleek expressive designs for the bath; outdoor offerings that seamlessly connect the interior to the exterior of a space; as well as sculptural, architectural, and multi-form designs in floor, pendant, and ceiling mounted luminaires.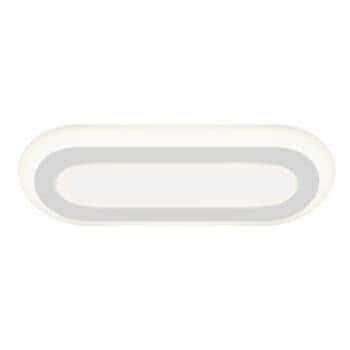 Deepening the brand's commitment to the Dallas Market Center, SONNEMAN—A Way of Light recently added 3,000 square feet, broadening their showroom footprint to a total of 9,000 square feet in Trade Mart 4804, in advance of the 2020 spring product introduction at Lightovation this month. The larger space and long-term lease agreement in Dallas will accommodate the brand's future growth plans and recently expanded contemporary lighting offerings.
"We continue to invest in and support Dallas as the premier venue to bring our designs to market. As we grow our presence, our energy, and our excitement with our newly expanded showroom, we look forward to cultivating strong relationships nationally and regionally with the thriving Dallas design community through our partnership," said Matthew Sonneman, Director of Sales & Market Development for SONNEMAN—A Way of Light.
Known for pushing the boundaries of lighting innovation, the SONNEMAN—A Way of Light showroom offers a unique experience for buyers, with a minimal aesthetic that puts the focus on SONNEMAN's wide range of residential lighting as well as modular, scalable lighting systems with flexible configurations to accommodate larger contract projects. Similar to the SONNEMAN showroom at The New York Design Center, the Dallas Market Center showroom also offers a workspace for designers and retailers to collaborate on projects and product configurations. Robert Sonneman, lighting's "Modern Master," recently celebrated his 50th year in the lighting business and continues to be a driving force in the design, production, and distribution of his namesake products.
All 2020 introductions will be available through the Dallas Market Center, the New York Design Center, and about 2,000 retailers throughout the United States and Canada.
About SONNEMAN—A Way of Light
Founded in 2003, SONNEMAN—A Way of Light is a tribute to contemporary lighting design as seen through the creative mind and lens of Robert Sonneman. From the late 1960s, Robert Sonneman pioneered modern lighting, making it an art form. World-renowned and acclaimed for clean lines and an alliance to form and function, Sonneman's award-winning pieces have been at the design forefront for over four decades. The brand aesthetic speaks to Robert Sonneman's belief that design must be rooted in achieving functionality as successful working products to bear the SONNEMAN moniker.