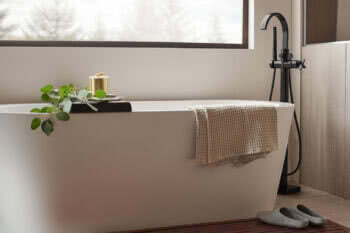 Speakman Offers New Additions to Lura Bathroom Collection
Full line of faucet and shower fittings marries acclaimed designer's signature style with commercial-grade quality
Glen Mills, PA – Speakman, a manufacturer of premier showerheads and plumbing products, rounds out its Lura collection designed by Clodagh to provide a complete bathroom offering.
"We understand how critical it is for designers and specifiers to work with product lines that cover the entire bathroom space from faucets to showerheads and accessories," says Adam Horwitz, Speakman's general manager. "That's why we are thrilled to be able to offer this premium collection from Clodagh, a designer we immensely admire, as a complete design solution."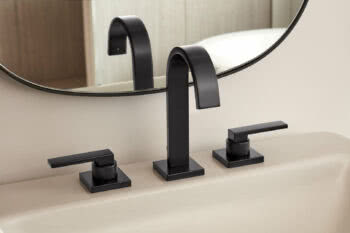 The aesthetic of the Lura Collection clearly reflects Clodagh's minimalist design principles. The faucets feature a sleek spout paired with three different handle styles, one cross handle and two lever handle options. The close collaboration between Speakman and Clodagh Design resulted in a collection that looks explicitly simple yet elegant, and feels solid and comfortable. The crisp lines and pronounced curves create a timeless modern look that enhances any bathroom with a serene element.
"Speakman is proof that great design is an experience," says Clodagh. "They are the perfect partner for our studio, as their attention to detail, performance, durability, and sustainability walks hand in hand with their sense of design."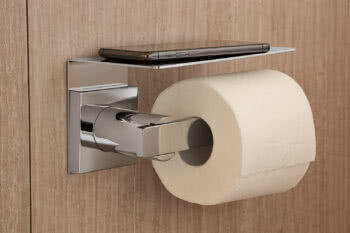 The Lura Collection by Clodagh is ideal for hospitality applications but also adds classic and durable style to a bathroom in a home. The offering is comprehensive and comprises faucets, showerheads, rain showerheads, shower trim and valves, and accessories including ADA-compliant grab bars. As a first for Speakman, this collection also features a Roman tub faucet.
Finishes include polished chrome, brushed bronze and matte black, while additional specialty finishes are available upon request for hospitality projects. Produced by one of the most experienced and trusted manufacturers, the collection carries a lifetime limited finish warranty.
About Speakman
Based in Pennsylvania and over 150 years old, Speakman pioneered the invention of the modern shower head. Today the company is part of the Professional Plumbing Group and pursues innovation with a focus on performance and sustainability. Speakman produces a full line of well-designed, commercial-grade bath and showering products for the residential, commercial and hospitality markets, as well as safety equipment including emergency showers and eye washes for commercial use. Products are available through major plumbing wholesalers and online retailers. For more information, visit speakman.com.