Warmup® Delivers the First-of-its-kind Smart Outdoor Heating Controller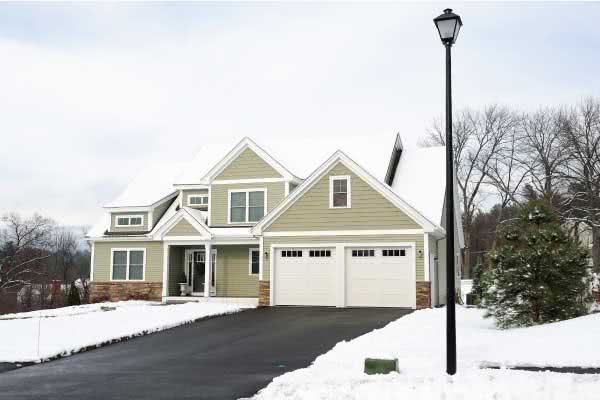 Warmup® is proud to introduce our new WiFi enabled outdoor heating control panel. The WSM-252W will check the weather forecast to anticipate snow fall and pre-heat your driveway.
Through the Warmup WSM app, the system can thus operate without snow sensors and parameters can be tailored to operate the system with less wattage and amperage, thereby reducing running costs.
Making SMART work for you
Exterior sensors can only trigger the system when it already snows. That is too late to activate a 6" slab in 30F weather. Using weather data pulled every few minutes, the WSM-252W bypasses the need for sensors and activates the system ahead of expected precipitation.
This means the convenience and safety of a snow melting system can be achieved with less wattage and lower costs.
How does it work?
Upon installation, download the Warmup WSM app for iOS and Android and activate your system through the intuitive menu. The system will know your location and start pulling weather data. This means there is no longer a need for exterior sensors.
Is it going to snow at 6pm? Your system will find out the probability for snow and active at least 2 hours prior to the snow fall. This will enable your driveway slab to heat up to 40F-45F by the time snow does start falling. It will notify you on your smartphone of all actions undertaken. You can then manually overwrite or cancel from the convenience of your mobile device.
The WSM-252W also comes with manual activation and timer functions built-in.
Watch the WSM-252W app set-up video.
Applications
The Warmup WSM-252W is specifically designed for residential and light commercial snow melting applications. Driveway, walkways, loading docks and store entrances are some of the common places where the device provides the safety and convenience of automatic snow melting.
The device is compatible with most existing systems already poured and can be purchased to upgrade an existing installation. It is built in with up to 252 Amps of load switching at 100/600V. This is equivalent to about 1,000 sqft of snow melting area.
Where to buy?
After 2 years of beta-testing, we are proud to put this innovation on the market. The Warmup WSM application is now live on the app stores (iOS and Android).
Warmup's WSM-252W can be found at Authorized Distributor locations across North America. Find out more about this best-in-class innovation. Click here.
About Warmup
Warmup is a UK based manufacturing Plc, creating innovative smart controls and underfloor heating solutions. Warmup has sold more than 2 million systems in over 70 countries worldwide. Warmup, founded more than 25 years ago is knowledge and research driven business, making proprietary, world-leading products.
Warmup Inc. is the North American arm of Warmup Plc. and based in Danbury, CT. With a field sales presence across North America, we actively support our partners in promoting and installing our heating products for comfort, primary heating and snow melting purposes.