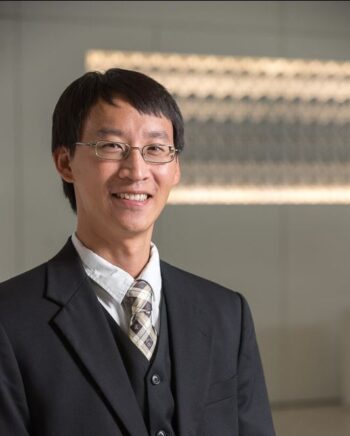 Jason Keung Brings Diverse Industry Experience to KAI as Project Manager in Dallas-Fort Worth
(Dallas-Fort Worth, TX) KAI is excited to announce the hiring of Jason Keung, AIA, NCARB, NCIDQ, as Project Manager at its Dallas-Fort Worth office.
With more than 15 years of industry experience, Keung has engaged in a diverse range of projects, clients, environments and challenges within the architectural and construction industries. His area of expertise includes designing overall concepts, developing construction documents based on clients' needs and coordinating with consultants in the development of the design.
"KAI is delighted to have Jason join our Design team in Dallas-Fort Worth. Jason is a result-and client-oriented architect with a proven track record of working collaboratively with team members to achieve goals," said KAI Managing Partner Brad Simmons, FAIA. "His industry experience across a diverse range of project types coupled with his design and construction background is exactly the mix of talent that continues to elevate the KAI resource toolbox."
As a Project Manager for KAI Design, Keung is responsible for the internal and external success of project design, schedules, deliverables and budgets. He will act as the primary point of contact and liaison between the owner/client and design team while facilitating a collaborative team within a multi-discipline environment. He will maximize the use of resources to improve design and build collaboration, increase profit per project, and improve the value-added building strategies provided by KAI.
Prior to KAI, his expertise included restaurant, retail and general construction. He worked as a Senior Project Manager for ENTOS Design and as a Project Manager for CallisonRTKL, both headquartered in Dallas; and LBL Architects in Arlington, Texas. His portfolio of projects includes restaurants: MOD Pizza, Pie Five, On The Border, Chilis, and Red Lobster; high-end custom homes; animal shelters; Caliber Collision; and Target.
He has a Bachelor of Science in Architecture from the University of Texas at Arlington. When not working, Keung enjoys spending time with his wife and two children and traveling.
KAI Enterprises
KAI Enterprises is a national design and build firm providing delivery-oriented building solutions with a diverse portfolio of experience, in-house multi-discipline professionals, and expertise in both design and construction delivery. Founded in 1980, KAI has grown into one of the largest minority-owned firms in the AEC industry. For more than 40 years, KAI has been instrumental in transforming communities through its expertise in residential, commercial, K-12, higher education, healthcare, science and technology, aviation, mobility, sports and entertainment, government, water and community-focused projects. KAI Enterprises is comprised of four distinct business units—KAI Design, KAI Engineering, KAI Build and KAI 360 Construction Services. To learn more about KAI, visit www.kai-db.com.