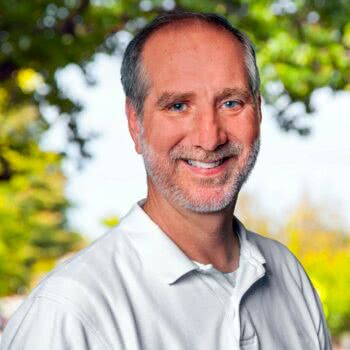 KWK Architects Hires John Walters as Project Architect
(St. Louis, MO) KWK Architects is proud to announce that it has expanded its staff with the recent hiring of Project Architect John Walters, RA, of Webster Groves, MO.
As Project Architect, Walters will work on KWK's higher education and student housing projects, both locally and across the country including current projects at Washington University School of Medicine in St. Louis and Augustana University in South Dakota.
"John is an outstanding, versatile architect with an extensive background in higher education design," said KWK Principal Paul Wuennenberg. "He is a nice fit for our firm and we are excited to add a designer of his caliber to our already exceptional team of talented architects."
Walters has more than 30 years of experience, having most recently worked eight years as a Project Architect for St. Louis-based Hastings + Chivetta where he served as lead project architect on several higher education and recreation/fitness building projects. He also previously worked as a Project Architect for Christner, Inc.; Jones Mayer Architecture; and Holden Architects – all based in St. Louis.
His project portfolio includes the Bill Simon Field House (under construction) at The Principia School in Town & Country, MO; E.L. Wiegand Fitness Center at University of Nevada-Reno; Suncoast Credit Union Arena at Florida Southwestern State College; Burnett Fitness Center at Tennessee Tech University; Knowlton Outdoor Athletic Complex at Augustana College; Human Performance Center at Dixie State University in Utah; and Hardesty Hall at University of Tulsa.
Walters has a Bachelor of Arts and a Master in Architecture from Washington University in St. Louis.
In his spare time, he participates in Bike MS and enjoys rock climbing, cycling, woodworking and home brewing. He and his wife have two sons and a daughter.
About KWK Architects
Founded in 2013 by five architects with a combined 120 years of higher education knowledge and experience, KWK Architects partners with colleges and universities across the United States to create innovative and inspiring places that enhance campus life. Areas of expertise include student housing and dining, and academic and science/technology spaces. KWK Architects has completed more than $1 billion in construction-valued projects since its founding and currently employs a growing staff of 13 at its headquarters in St. Louis, MO. For more information about KWK Architects, visit www.kwkarchitects.com.