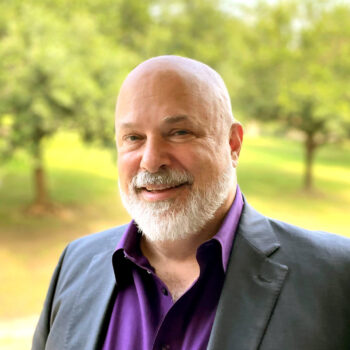 Mark Talbot Brings Robust Portfolio and Passion for Outstanding Architecture to KAI
(Dallas-Fort Worth) KAI is excited to announce the hiring of Mark Talbot, AIA, LEED AP, as Senior Project Manager at its Dallas-Fort Worth office.
As a Senior Project Manager, Talbot acts as the primary point of contact and liaison between the client and design team. He is responsible for the internal and external success of the project design, schedules, deliverables and budgets while facilitating a collaborative team within a multi-discipline environment.
With more than three decades of industry experience working in Dallas, Talbot's prior positions include Interior Architect at Moore Design Group, Project Architect at Wilson Kullman McCord, and Team Leader & Project Manager at Interior Architects.
"Mark joining the KAI Design team in DFW is another terrific addition. He brings a robust portfolio and seasoned experience to his new role at KAI," said KAI Managing Partner Brad Simmons, FAIA. "His proven history as an industry talent that has consistently achieved outstanding projects and client satisfaction aligns well with our mission here at KAI. Mark's passion and energy for outstanding architecture blends the technically sound and beautifully executed with a thoughtful journey for our clients."
Talbot has a Bachelor of Environmental Design where he graduated magna cum laude from Texas A&M University and a Master of Architecture from the University of Texas at Austin. He is a Registered Architect in the State of Texas and recently became a member of the American Institute of Architects receiving the AIA designation. He has also achieved LEED AP and LEED AP ID+C accreditation.
Talbot is an award-winning architect who has received numerous industry awards and recognitions for design, performance and sustainability. His expertise has been focused on providing strategic planning and master planning services for clients' corporate campuses and leading new mission-critical facility projects, many of which have earned LEED certifications.
Talbot enjoys volunteer work and has worked with organizations including The Art Institute Mentor Program, IIDA Forum Chairperson, Strategic Justice Initiatives of Dallas, and PRC Compassion. He has also previously held the position of Adjunct Instructor at Dallas College.
KAI Enterprises
KAI Enterprises is a national design and build firm providing delivery-oriented building solutions with a diverse portfolio of experience, in-house multi-discipline professionals, and expertise in both design and construction delivery. Founded in 1980, KAI has grown into one of the largest minority-owned firms in the AEC industry. For more than 40 years, KAI has been instrumental in transforming communities through its expertise in residential, commercial, K-12, higher education, healthcare, science and technology, aviation, mobility, sports and entertainment, government, water and community-focused projects. KAI Enterprises is comprised of four distinct business units—KAI Design, KAI Engineering, KAI Build and KAI 360 Construction Services. To learn more about KAI, visit www.kai-db.com.