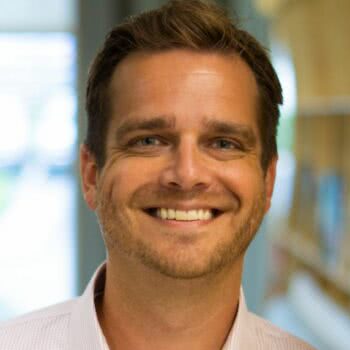 Seven Generations A+E Appoints Karl Kowalske New President
Seven Generations Architecture + Engineering (7GAE), the leading tribally-owned architectural, engineering, and design firm, named Karl Kowalske as the company's new president. With his appointment, Kowalske oversees the day-to-day operations of the Kalamazoo, MI-based business effective Sept. 8, 2020.
"I am honored to join Seven Generations A+E at this critical juncture in the firm's exciting story," says Kowalske. "The firm continues to enhance its expertise, add personnel, and expand its geographic footprint, and I am looking forward to furthering our extension throughout Indian Country, federal contracting, and the important work we're doing here in Kalamazoo and the area."
Kowalske, AIA, ACHA, LEED AP, EDAC, NCARB, joins Seven Generations A+E following a successful six-year career with Progressive AE. His most recent position with Progressive AE was as director of practice development.
At Seven Generations A+E, Kowalske will be responsible for the firm's overall operations. He will drive 7GAE's upward trajectory in terms of new business, client services, and team development.
"Having worked in the Kalamazoo, MI, area for 20 years, I have known about Seven Generations A+E's stellar reputation for excellence," says Kowalske. "When I was presented with the chance to join this incredible team of talented employees with the same kind of passion that I have, I knew I could not pass up the opportunity."
Kowalske's hiring represents the latest news in the growth story of Seven Generations A+E. Recent projects include design of a housing development that fosters relational living for tribal elders of the Bay Mills Indian Community. As is true with all of the firm's work, 7GAE took a collaborative approach to the design with the tribe to create a meaningful connection for its citizens with one another, to the natural world, and to their own built environments. Other recent highlights include the Tribal Court and Peacemaking Center in Dowagiac, MI, for the Pokagon Band of Potawatomi Indians, which was the winner of the Southwest Michigan AIA Honor Award for Design; the Keshena Falls [WI] Restoration Project for the Menominee Nation, which earned the SWMI AIA Honor Award for Unbuilt Work; and the Gateway to the North Master Plan for the Little River Band of Ottawa Indians in Manistee, MI, which earned the Outstanding Design and Planning Achievement Award by the Construction in Indian Country Committee.
Seven Generations A+E has also earned more than $50 million in federal contracting during the last four years, illustrating the firm's expertise in implementing architecture, engineering, and design for the United States Armed Forces, the Veterans Health Administration, the National Parks System, and other federal government agencies.
Kowalske is the latest addition to the Seven Generations A+E team that has experienced a surge in hiring as a result of continued growth for the firm. Since last year, 7GAE has added over 30 new members to the firm and relocated its headquarters to a new and expanded space in The Foundry in Kalamazoo's River's Edge district.
"We are built on the tribal belief that today's generation is responsible for the prosperity of generations to come, and we take that very seriously," says Jeremy Berg, outgoing president of Seven Generations A+E. "I know the firm is in good hands under Karl's guidance."
With the appointment of Kowalske to president, Berg will fully transition to head of Professional Services within the Mno-Bmadsen Family of Companies, a job he has been executing while simultaneously overseeing Seven Generations A+E for the last two years. Mno-Bmadsen is the non-gaming investment arm of the Pokagon Band of Potawatomi Indians that created Seven Generations A+E in 2012. The Professional Services Group is comprised of Mno-Bmadsen's growing portfolio of architecture, engineering, and design businesses.
Prior to joining Progressive AE, Kowalske spent more than eight years with Diekema Hamann Architecture, most recently as a principal. He was also an intern architect for more than five years with Architects Incorporated. Kowalske earned his Master of Business Administration, with honors, from the Eli Broad College of Business at Michigan State University (2020); his Master of Architecture, with distinction, from the University of Michigan (2004); and his Bachelor of Science in architecture from the University of Michigan (2002).
Seven Generations Architecture & Engineering, LLC was founded in 2012 and is a Tribally-Owned, 8(a), Small Disadvantaged, HUBZone business that is wholly owned by Mno-Bmadsen. Mno-Bmadsen is the investment enterprise of the Pokagon Band of Potawatomi Indians. The principals of Seven Generations Architecture and Engineering have more than 75 years of combined experience in Architecture, Civil Engineering, Interior Design, Planning, and Construction. The firm specializes in the Federal, State, Municipal, Commercial and Tribal markets and is skilled at completing projects on time and at or under budget. Every service is provided with a singular dedication to environmental stewardship.
Seven Generations Architecture and Engineering is located in Kalamazoo, Michigan.