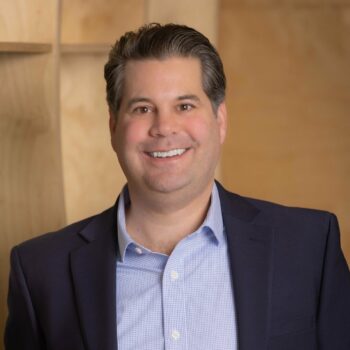 SEVEN GENERATIONS A+E TAPS RYAN ODELL AS VICE PRESIDENT OF OPERATIONS
Tribally-owned Michigan A+E Firm Continues Growth Trajectory
Seven Generations Architecture + Engineering (7GAE), the Kalamazoo-based, tribally-owned A+E firm, is bringing on Ryan Odell (MBA, CHC, HCC) as the Vice President of Operations.
Odell  brings more than 20 years of construction, engineering, healthcare, and project management experience to 7GAE. Previously serving as Program Manager at Sparrow Health, Ryan is an experienced professional committed to collaborative leadership and attention to detail.
7GAE President Karl Kowalske said, "Bringing Ryan to 7GAE is an investment in our future. His positive and detailed approach to complex problem solving is critical support for our team members and clients. As we continue to serve clients across the country, we will benefit from Ryan's national construction expertise as well as his decade of healthcare system project leadership. I've been fortunate to work with Ryan in the past and am excited about the perspective his experience will bring to our team."
Odell said, "I look forward to joining the 7GAE team, working with our clients to move their projects forward and help them realize their visions. I'm excited to share my expertise and to learn from the established team at 7GAE."
Odell will serve as Vice President of Operations. He will focus on staff development, operational efficiencies, and cost control in his role. Additionally, he will grow the business through client service and mentoring the project management discipline. As a fierce supporter of 7GAE's team and clients, his leadership will be essential to delivering on a promise of exceptional client service and quality.
Odell is the latest hire for Seven Generations A+E, one of several companies within the Bodwé Professional Services Group. Bodwé and 7GAE are committed to their clients and the betterment and cultural sustainability of the Pokagon Band of Potawatomi.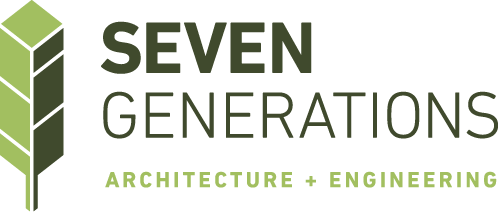 ABOUT SEVEN GENERATIONS ARCHITECTURE + ENGINEERING
Seven Generations Architecture + Engineering (7GAE) has established a tradition of sustainable solutions inspired by our indigenous lineage and the understanding that today's generation is responsible for the prosperity of generations to come. The firm's collaborative, inter-disciplinary skill sets include research, planning, architecture, engineering, and interior design with a human-centered approach to creative solutions for built environments. 7GAE is located in Kalamazoo, MI, and partners with purpose and intention alongside our clients on tribal, federal, and community projects. To learn more, visit
www.7GenAE.com.