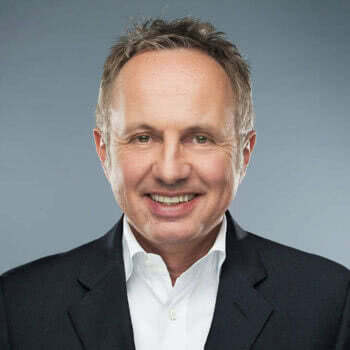 Stephan Patrick Tahy
CEO at Duravit AG
At its meeting on June 29, 2020 the Supervisory Board of Duravit AG appointed Stephan Patrick Tahy as the new CEO of Duravit AG with effect from July, 1 2020. Mr. Tahy succeeds Prof. Frank Richter, who will leave the company on June 30, 2020.
Mr. Tahy is a former CEO of De'Longhi GmbH Germany and before that he was Vice President and General Manager at Mattel Inc. The father of two was born in Heidelberg, where he studied mathematics, and he holds an MBA from the University of Mannheim.
Stephan Tahy said, "I am pleased at the confidence that has been placed in me to drive the fantastic work of this innovative company forward and to be working with all Duravit employees to shape our common future."
Gregor Greinert, Chairman of the Supervisory Board of Duravit AG, said, "We are delighted with the appointment of Stephan Tahy, who is a dedicated, high-caliber successor to Prof. Frank Richter, and who will continue to advance Duravit's highly successful development. We are really looking forward to working with him. We would like to thank Frank Richter for his outstanding contribution over many successful years."
Founded in 1817 in Hornberg in the Black Forest, Duravit AG is today a leading international manufacturer of designer bathrooms. The company is active in more than 130 countries worldwide and stands for innovation in the fields of signature design, comfort-enhancing technology and premium quality. In cooperation with high-profile international designers, such as Philippe Starck, sieger design, Kurt Merki Jr., Christian Werner, Matteo Thun and Cecilie Manz, the company develops unique bathrooms that enhance quality of life for users on a sustained basis. Duravit's product portfolio comprises sanitary ceramics, bathroom furniture, bathtubs and shower trays, wellness systems, shower-toilets, tap fittings and accessories as well as installation systems.