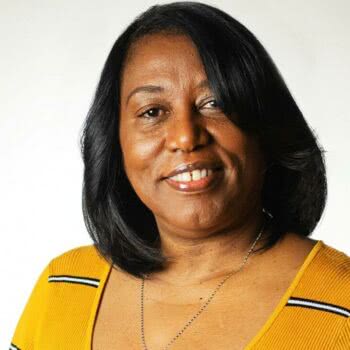 Tyra Cunningham Named President at Mockett
Tyra Cunningham has been named President of Doug Mockett & Company, a worldwide supplier of furniture components; it was announced January 6 by Doug Mockett, founder of the eponymous firm.
"Following our 40th anniversary last year, I am thrilled to start our fifth decade with the announcement of the new President of Doug Mockett and Company", said Mockett.
Ms. Cunningham is a 20 year veteran of the Company, beginning in 2000 as a Customer Service Representative. After serving as Assistant Customer Service Manager for one year, she was named Customer Service Manager in 2007 before accepting the General Manager/Vice President role in 2017.
After thanking Mockett for the opportunity, Cunningham continued, "All of the words of encouragement and constructive criticism throughout the years have prepared me for this position. I look forward to my new duties and I assure you, I will not disappoint."
A native of Los Angeles, and US Army Veteran, she has a BA in Management and an MA in Business Administration with a specialization in Management.
About Doug Mockett & Company
Founded in 1980, Doug Mockett & Company is the leader in innovative furniture components and architectural hardware, providing "Fine Architectural Hardware for Your Fine Furniture™". We strive for simplicity in design and a spareness in execution. Quality is our guarantee and our commitment to serving you is our promise. We invite you to enjoy our extended product lines in Wire Management, Power & Data Grommets, Furniture Legs, Drawer Pulls, Casters, Coat Hooks, Shelf and Work Surface Supports, Kitchen, Bath and Closet accessories, new ideas in Computer-Into-Desk Integration, and a terrific line of Multi-Purpose Support Brackets.
Visit www.mockett.com for more information and to view Mockett's collection of Fine Architectural Hardware for Your Fine Furniture™.