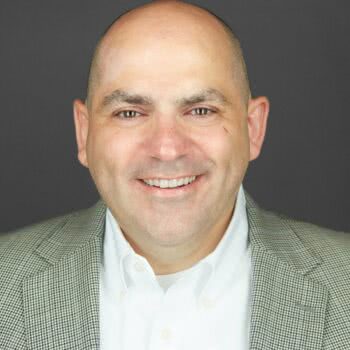 Woolpert Retail Design Expert Mark Mockus Promoted to Market Director
Chicago-based architectural planner expands footprint
Woolpert's Mark Mockus has been promoted to market director. He will lead the firm's private market, directing architecture and engineering projects for private sector clients. The announcement was made by Woolpert Sector Leader Todd Duwel.
"Mark hasn't been with Woolpert long, but he has illustrated a focused ambition that will constructively elevate Woolpert's private market," Duwel said. "He already has made the firm better, and our current and future clients will have Mark to thank for making their companies better, as well. We're excited to have him in this role."
Mockus has more than 34 years of architecture and management experience, specializing in high-intensity, innovative and complex design. He has been with Woolpert since late 2019, serving as a program director out of the firm's Chicago office, and has been integral to the firm's pursuit of retail rollout projects, like Best Buy and 7-Eleven.
Mockus says his goals in this new role are to continue to expand the firm's design clientele, to draw bigger and more impactful architecture projects, and to increase and amplify Woolpert's top talent.
"We have leading designers and architects accomplishing great things already, including Tim Reber, Jason Golub, Jon Grzywa, Tony Martin, Chris Perry—and so many more," Mockus said. "We're planning to make a strategic shift to major metro areas moving forward. Currently our Chicago office is in the suburbs, but it needs to move downtown. Emerging and established talent gravitates toward the bigger cities, even with the pandemic."
Mockus also aims to extend and leverage the cross-service capabilities within Woolpert. He said having architecture, engineering, geospatial (AEG) and strategic consulting services in-house gives the firm an unparalleled advantage in the industry, and it is a differentiator the firm plans to wield more liberally.
"If a client has any questions regarding services or wants to get project consultants together, they make one call instead of five," Mockus said. "It's the true one-point of contact. I've been on the owner's side of the equation and I would have greatly appreciated working with a firm that collaborates behind the scenes like Woolpert does."
About Woolpert
Woolpert is committed to a vision to become the premier architecture, engineering, geospatial (AEG) and strategic consulting firm, and one of the best companies in the world. It's a vision we've been fine-tuning for decades. It guides our decisions and investments, provides our clients with optimal solutions and offers our employees unrivaled opportunities. Woolpert is recognized as a Great Place to Work by its employees and is America's fastest-growing AEG firm. With more than a century of experience, over 1,100 employees and 39 offices, Woolpert supports public, private, federal, and U.S. military clients nationally and around the globe. For more information, visit woolpert.com and connect with us on LinkedIn, Twitter, Facebook and Instagram.