Aspects to Consider Before Building Your Home
This blog was contributed by Suzie Wilson, Happier Home.

While it may seem like a walk in the park, building a new home is a complex process that requires adequate planning. To achieve an efficient construction process, it is paramount to have a good plan and find a competent and honest contractor. Fortunately, you can realize your dream home without much inconvenience by following the steps below.
Establish a Budget 
Your allocated budget is an important factor to consider even before building your dream house. Come up with a realistic estimate of what you can afford and how much you require to build your house. The budgeting phase allows you to assess what you want against what you can afford. Typically, most home builders settle for a mortgage and a construction loan. Check your credit score and determine the amount of loan you qualify for.
However, beware of financial institutions that are ready to lend you more money than what you actually can afford. This was a major cause of the 2008 financial crisis. Consider building a house that costs under the maximum loan amount the bank is willing to lend you.
Similarly, it is important to plan for cost overruns since most constructions end up costing more than the initial budget. This is typically due to the varying cost of building materials and the necessary changes that arise during the construction phase. As a result, it is important to cushion your budget for the inevitable.
Finding the Right Piece of Land
If you haven't acquired a piece of land for your home, consult reliable realtors for a rough estimate of land costs. While local land costs may vary greatly depending on the area, ensure your budget is on the higher side. Moreover, before settling for a parcel of land, ensure to research factors such as drainage, building codes, soil condition, and zoning. If you wish for a custom-built house, the cost of land is likely to be high.
Settle for a House Plan
Finding the perfect plan for your new house could take some time. Most homes are built from stock plans from online sources or printed catalogs. Similarly, you could seek the services of a designer or architect to find the best stock that meets your needs. Similarly, your home designer could customize the stock plan you've selected by changing window styles or room sizes depending on your requirements.
Whether you settle for a custom design or stock plan, it is important to find a plan that meets your requirements for years to come.
Professionals You'll Need to Hire 
After settling for a budget, finding the perfect building site, and developing a home design, the next step involves hiring professionals to design and construct the house. This includes finding a builder, a surveyor, an excavator, and an architect or home designer. Alternatively, you could pick a general contractor who picks subcontractors for the job.
Sometimes, homeowners may decide to select and supervise the subcontractors on their own. For example, find a reputable plumber to install the necessary plumbing systems and features in your new home's kitchen, bathrooms, and laundry room. Plumbing services typically cost between $45 and $150 per hour. Always read up on reviews on sites like Angi.com before hiring and insist on working with licensed and insured professionals.
Lastly, consider hiring a designer. Designers will help you achieve the exact look you envision for your new home. KB-Resource is an excellent resource to find reputable designers.
Negotiate a Contract
It is important to get a written and signed contract for each professional building your house. This includes signing a contract with the general contractor, plumbers, and designers involved in the process. Your contract should describe the project and the house's specifications; a lack of a detailed specification may result in poor grade materials. Also, remember to amend the contract whenever changes are made to the initial project.
Conclusion
Building a new home can be overwhelming if you're not organized. Ensure that you note everything you envision for this incredibly exciting project. This will help you get what you want, at the set deadline and budget.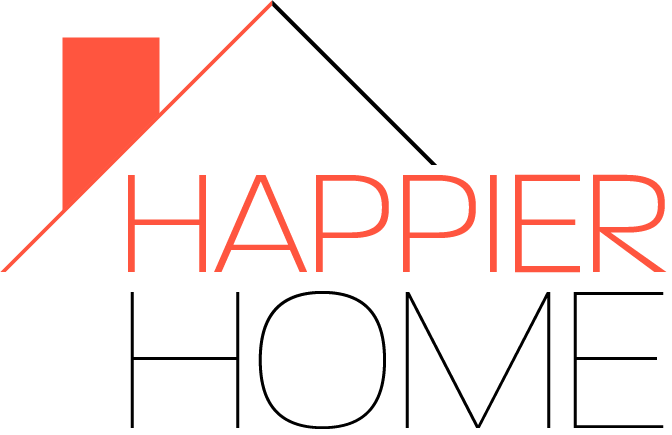 About Happier Home
Suzie Wilson has been an interior designer for over 20 years. What started as a hobby (and often, a favor to friends) turned into a passion for creating soothing spaces in homes of every size and style. She created Happier Home as a side project to help people near and far learn how to enhance their homes so that they're picturesque and peaceful. All advice and services offered on the Happy Home website are free of charge, while she works with you on making your humble abode a Happier Home!