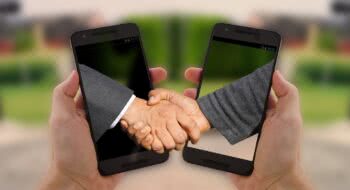 Designer-Contractor Collaboration: The Hidden Ingredient for Project Success
This article was contributed by Western Constructors, a full-service design-build contractor in Grand Junction, CO.
Contractor/ Designer Relationship
With any construction or remodeling project, whether residential or commercial, there are several working relationships in play, one of which is the teamwork and collaboration between designers and contractors. While a general contractor oversees the daily operations of a project and executes construction or remodeling, a designer is a specialized artist focusing on the function of an interior. As with any project, friction among parties can occur, leading to delays and over budgeting. When a contractor and designer are in communication with each other, projects can be completed timelier and within budget, while avoiding contractor and designer liabilities—everything should be done right, and done right the first time.
No matter what role or experience you have in the construction or renovation industry, it is worth a look at how contractor/ designer relationships should be, and how they can best work together. In fact, some companies already have contractors and designers working together, known as design build groups; the following information on enhancing contractor/ designer relationships also applies to and can further benefit such groups.
When A Designer Should Work with a Contractor
Designers should work with a contractor and vice versa, as both roles serve as a "bridge" to clients. For example, clients oftentimes are reluctant to reveal their budget to contractors, but are more willing to do so with designers, as they believe budgeting information will aid designers in their plans and execution.
Working Together Can Grow Further Business
A designer should work with a general contractor to not only facilitate project expediency and correctness, but as a way to grow business. When a designer and contractor have successfully completed a project, satisfied clients provide referrals, which leads to future projects for either role. This is especially beneficial to general contractors, who tend to work on word-of-mouth recommendations by clients.
Contractors Provide Practical Specifications and Implementations of Designer's Ideas
What are strong reasons a designer should work with a general contractor? Specifications and implementation. As an example, a designer will have a design idea in mind, such as a specific size and type of cabinets, and will have measurements for design purposes. However, it is the general contractor who has the utmost authority on verifying and adjusting specs such as, but not limited to, measurements. Why? The general contractor, not the designer, is the one who does the actual implementation, i.e., installation, of such components. To clarify, a general contractor sees that the designs and ideas of the designer are practical and can be properly implemented for the project at hand.
Best Ways For Contractors and Designers to Work Together
Communication and collaboration are at the core of a successful contractor and designer relationship. Here are several ways contractors and designers can work together for best results.
Have Weekly Site Meetings
To maintain open communication between contractors and designers, and for consistent monitoring of a project's progress, designers and contractors should implement a weekly site meeting, at a set time and place; this will permit clients to attend, if so interested. An agenda should be put together to outline topics of discussion, and minutes should be recorded. Any conflicts—regarding construction, design, communication, budgeting, scheduling, etc.—should be discussed, as well the date and time the conflict arose, along with when the issue(s) is resolved. This way, both the general contractor and the designer can view how long it took to resolve a problem, leading to better insight, and avoidance of delays in the future.
Teamwork Between Contractors and Designers Leads to Greater Focus
Working as a team enhances the application of each respective role. How so? By allowing either role of the contractor and the designer to focus on their designated work. For example, by having a designer a general contractor can now focus on tasks pertinent to them, rather than getting caught in the finer details that are the concern of the designer. The same effect works vice versa, as the designer can give greater focus to the minutiae of decorating and design. Partnership fosters greater and more efficient application of duties, thus decreasing or even eliminating delays and over budgeting, issues that are, unfortunately, so common to construction and renovation projects.
Designers: Start the Punch List Earlier
Punch lists are a crucial closeout process in which clients, along with the general contractor, designer, architect, etc., walk through a nearly completed project to catch any items requiring immediate attention: item damages, incorrect installations, wrong coat of paint, etc. While a punch list is usually reviewed and completed after substantial construction or remodeling (i.e., the project is almost completed), it's advisable that designers begin their punch lists sooner, rather than starting the list at the last metaphorical minute. Why? By starting punch lists sooner, delays can be shortened or avoided, while allowing contractors and designers have more time to discuss and resolve issues identified during punch list walkthroughs.
The other upside to starting a punch list sooner? It makes a good impression on clients, showing that a designer is responsive, which therefore reflects positively on the contractor. To clarify, clients can tend to lump the two roles together—regardless of their different responsibilities–and despite the fact that a designer and contractor may be independent of each other (rather than working together as a design-group).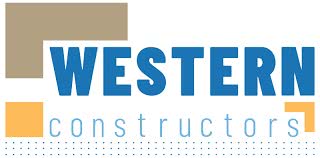 About Western Constructors
Western Constructors offers both general contracting and construction management services and works through all aspects, from design, construction, budgeting, and scheduling to ensure all processes are completed efficiently. Western Constructors builds residential and all types of commercial, from retail, financial, industrial, tenants improvements (TI) to food service and much more. Learn more about Western Constructor's capabilities by visiting www.westernconstructors.com.