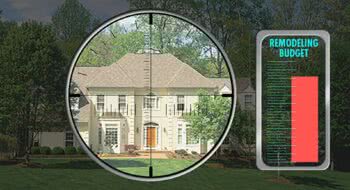 Hitting the Affluent Market Target via Research Data
Today is the day you should be thinking about your marketing. Actually, you should be thinking about marketing every day. Marketing works best if you have a plan and a target and then every piece will fit together, if you have the right knowledge. The way to get the knowledge needed to run a successful marketing program is through research.
For example, in order to reach the affluent customer the MarketNet team worked with the American Affluent Research Center (AARC), a private research organization, as a resource to understand the affluent customer. It may be a good fit for your company, especially if you are targeting affluent consumers.
In working with the AARC, MarketNet was able to learn more about that target demographic of customers, which enabled us to hit the target and reach our goals in the affluent market. We can, therefore, focus our energy in a certain direction — saving time and money to get positive results, gain market share — and continue to build our business.
This is true with any target. You need to know who is buying your product and any important information about them. If you are marketing to the affluent market, you can call us for insights from the Affluent Market Tracking Study from the AARC!
"AARC's survey is of particular interest to the kitchen and bath marketplace as it contains a series of questions to identify which segments of the affluent market are planning to spend money remodeling in the next 24 months, how much they might spend, and where they would make most of their purchases," says Jim Nowakowski, President of MarketNet, Division of Interline Creative Group, Inc. "Research is imperative when constructing your marketing plan, especially if your business is struggling to recover in this economy. Too many times marketing and research is dismissed, and that is detrimental to any business."
The survey is a bi-annual survey of the wealthiest 10% of U.S. households published by AARC. The survey focuses on the 11.4 million households, as determined by The Federal Reserve Board, based on net worth.
"AARC's surveys are conducted by direct mail on representative samples drawn at random of the precisely defined population of affluent households," says Ron Kurtz, President of AARC. "It is consistent with the research of the Federal Reserve Board. The sample, therefore, is significantly different from other affluent and luxury market research, which is based on online surveys of panels of people who are compensated for participating in regular and frequent surveys."
For more information on AARC go to: http://affluenceresearch.org/. For more information on how MarketNet can help your business market profitably to affluent consumers, contact us today!