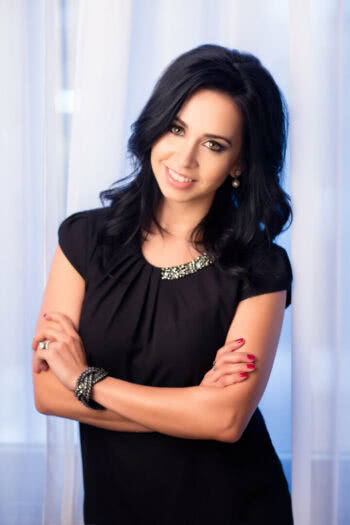 How to Make a Space Look Bigger, Decrease Stress Using Zen Tactics and Lighting
This blog was contributed by Vanessa Deleon, Designer and Influencer at Vanessa Deleon Associates.

Millennials and Gen-Z are migrating from urban areas to the suburbs to reduce COVID-19 risk and many are faced with a small budget and a few pieces of furniture for a large space. In these anxiety-ridden times, it is imperative that your home and office are set up to encourage mental clarity and productivity from an interior design perspective. Vanessa Deleon, Senior Designer and Influencer at Vanessa Deleon Associates shares tips to help clear the mind and lift-up the spirits, while making a space look bigger using zen tactics and lighting:
Get up early and shop around your new suburban town for estate sales to find a great chair, lamp or a dresser. Reupholster the chair, spray paint the lamp, and sand down the dresser.
Clear the paper off your desk. Find some nice stackable desk trays that match your décor. Sort and label each tray as needed. Find a few picture frames you love and put away the others. Trinkets; if it's of sentimental value and won't distract you, a trinket or two might look good.
If the workspace lacks natural lighting, make sure to bring some natural light into the space to help you feel better. LED technology, Waveform Lighting replicates natural daylight. Lighting in the workplace can increase productivity and energy.
Add a little plant life to the office. Plants are not only beautiful and vibrant, but they naturally purify and clean the air. The most popular plants in the market are Chinese evergreens, Spider plants, and Peace Lilies.
Color is one of the most important things to boost spirits. Steer away from darker colors, unless your space is big enough and you would like to add an accent wall. To keep the space in a Zen-like environment, pick colors that appeal to you. Don't know what colors appeal to you most? Next time you are in a place that feels light, airy and makes you smile, take a picture of the color, log-on to Sherwin-Williams® ColorSnap tool, and find the color that makes you happy.
Artificial lighting can spark different emotions making the day just a little brighter. Lights are associated with festivities. Neon lights are associated with putting a positive, inspirational message. Skylights allow the natural sunshine in. Fireplace flames are hues of red and orange ambers, increasing secretion of melatonin for a good night's sleep.
Vanessa says, "Creating a productive Zen-like environment that encourages mental clarity and productivity with just a few changes can make a big difference. If you find your desk covered with papers, trinkets, frames and you're having difficulties finding the top of your desk, it's time to clear off the surface and spruce-up the space. Creating a space that clears the mind is the ingredient for energy."
After working part-time at her grandfather's furniture store, Deleon developed a passion for creating a beautiful environment and experience and to set superior standards of quality in every interior and exterior design. Deleon has starred on several television shows and networks, such as CNBC, Bravo, Food Network, and HGTV.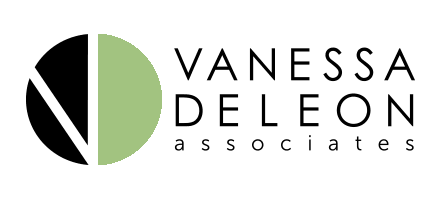 About Vanessa Deleon
Vanessa Deleon is an award winning Interior Designer, Lifestyle Expert, Blogger, Influencer and Television personality with offices in New York and New Jersey. A little over two decades ago Deleon started in her family's furniture business, designing for clients. After many requests for her Interior design talents, on a dime and a shoestring, she started Vanessa Deleon Associates.
She attended the Fashion Institute of Technology and then Berkeley College for Interior Design. Deleon's extensive television credits include Terry Crews Saves Christmas, Restaurant Impossible, Design Star, HGTV's Generation Renovation, The Ice and Coco Show, Designers Challenge, Design Star and a regular on NBC Open House.
Deleon's awards include: Rising Star of Interior Design, Gold Coast's Leadership Award, and Latina Trailblazer Award. Her expertise and projects have been featured in numerous publications and media outlets.