Maturing Designs for Aging in Place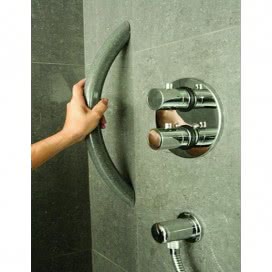 Oct. 15-21 is National Aging in Place Week! Did you know that there were 40.3 million individuals ages 75 and older in 2010 and that by 2050, the U.S. Census Bureau projects that number to jump as high as 88.5 million?
This week, the National Aging in Place Council is sponsoring special events to promote awareness of a contemporary approach to senior living and helping older adults remain in their homes as long as possible, which includes universal design.
An AARP 2011 Boomer Housing Study revealed that although many Baby Boomers are comfortable with how they fit in their homes now, they recognize the need for features that will enhance how they will live in their later years. For example, 91% of Boomers said it is very important to have an accessible bedroom on the main level of the home.
Are you ready to support our aging population with universal design? Here are a few steps designers can take to get started:
ASID offers its members access to an entire knowledge center devoted to universal design, including a Design for Aging Council that addresses how interior designers can meet the needs of the aging population and a downloadable toolkit.
The National Home Builders Association (www.nahb.org), in conjunction with the AARP, has developed a program to train building industry professionals, as well as interior designers and health care professionals, to become Certified Aging in Place Specialists.
Familiarize yourself with the many accessible and easy-to-operate design elements you can incorporate, including for kitchen and bathrooms, which are key rooms for aging-in-place renovations.