OS&B's Cable Drive Bath Drains Provide Easy Installation, Versatility and Beauty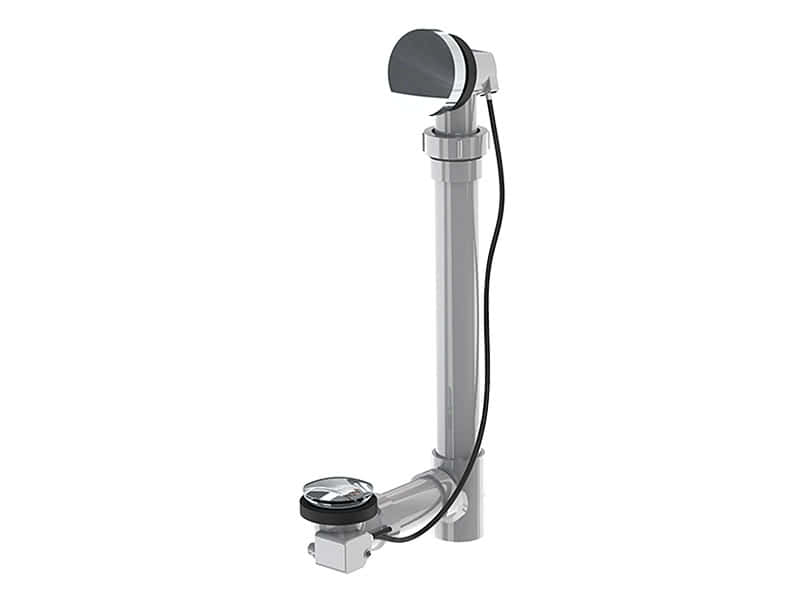 We don't usually think about our bath drains – that is, until they begin to have a problem. Bath drains are one fixture in the bathroom that most people would rather not dwell on. But what if there was a drain that was extremely easy to install, easy to clean, and came in a variety of beautiful finishes to match any bathroom décor?
OS&B decided to provide this drain upgrade for homeowners with its Cable-Drive® series of bath wastes. OS&B is Canada's largest manufacturer and distributor of bath wastes and overflows and various other plumbing parts with over 40 years of experience in the industry. Here are some of the benefits of OS&B's new Cable-Drive drains:
Fast, "No Pain" Installation:
OS&B Cable Drains install fast track. This is true in ANY type of construction – new or renovation. The heavy-duty Cable-Drive® series is designed to provide years of dependable operation. Cable-Drive® drains incorporate an articulated overflow elbow for easy installation.
Anti-Clog
Let the flow begin! OS&B makes draining water a no-brainer. Some say they actually clean themselves – which means less time cleaning the drain!
Any Bathroom, Any Place
OS&B cable drains are available in standard or extended pipe lengths, in the most popular colors and finishes. These include Chrome Plated, Brass Chrome Plated, PVD Brushed Nickel, Polished Brass, Polished Nickel, Venetian Bronze, and White.
Ready to learn more about the Cable-Drive® Series? Please listen to Marketing Representatives, LLC's newest podcast for more information on OS&B drains and how to order HERE.