Pantone, The Crayola of the Interior Design Industry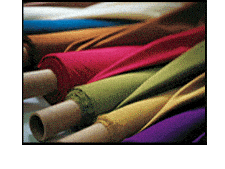 Color is a total language that embraces everything from fashion and accessories to interiors, industrial design and cosmetics, according to Pantone® Inc., the world-renowned authority on color and provider of color systems and leading technology for the selection and accurate communication of color across a variety of industries. Pantone celebrates color and is always adding to its color selection, which now stands at about 2,100.
Do that many colors make an interior designer's job easier or more difficult?
I imagine working with Pantone colors is like a kid opening a new jumbo box of Crayola crayons on the first day of school. Do remember how your world of color was immediately expanded far beyond the rainbow, and how exciting it was to see what new colors you could use to create an artistic masterpiece? Razzmatazz, Screamin Green, Blizzard Blue and Atomic Tangerine are just a few of the 120 core crayon colors on Crayola website today. More than 400 different crayon colors have been introduced since 1903.
Like the kid with the crayon box, Pantone is crazy about colors — so crazy that they added 175 colors with names just as fun as Crayola crayons, such as Tangerine Tango, Ballerina Pink, Solar Power and Aqua Splash.
Did you ever wonder who names the colors? While the naming of the colors is probably the hard part, there is a definite science to how Pantone determines what's in a color, as you can see in this video "Behind the Scenes: Creating New Color."
Behind the Scenes: Creating New Color
Pantone has already developed tools for interior designers for 2014. This is no typo. A 2014 color planner is already on their website. If you are a designer and want color trends before you read the latest blogs and design magazines, you can go to the source yourself; the Pantone website is one great place to start. Whether for fashion or home, Pantone, in my book, is the Crayola for the interior design industry.
By Karen Danko, a content writer at Interline Creative Group, a leading business-to-business and business-to-consumer hybrid marketing company based in Palatine, Illinois, which has been in business since 1990. Interline and its divisions provide customized services to help clients run their businesses, including: advertising, public relations, research, spiff and loyalty programs, fulfillment, distribution, list maintenance, lead follow-up, and other services such as graphic design, branding strategies and more.