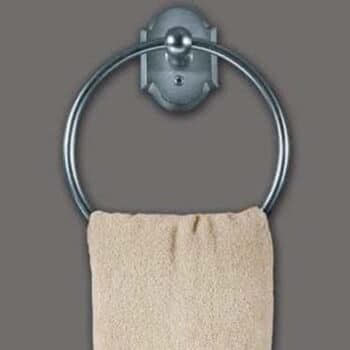 The Longleaf Collection: A Spectrum of Possibilities
Decorative Hardware for the Perfect Finishing Touch
Don't knock the importance on what your entryway says about your home — timeless, fresh, modern or elegant depending on the style.  Many times the first impression visitors receive when entering your home happens before reaching the living room and kitchen. Their first impressions begin with the outside of the house. The lawn, decorations, siding and trim – these are the visuals that make subconscious, yet powerful, first impressions on visitors before they even walk through the door.
And whether you are preparing to sell your home or simply inviting friends and neighbors over to watch the game, you want to make the best impression possible.
Perhaps you've recently replaced your door, or you're shopping around for the perfect fit. Door hardware is an often-overlooked, but essential, entryway finishing touch. We all want door hardware that looks great, is easy to maintain, and above all, is secure. But, did you realize that door hardware can be customized to your exact wishes?
The Longleaf Collection expands hardware design possibilities of finishing touches by going beyond the "traditional" colors and finishes offered by many manufacturers. Longleaf hardware has interchangeable finishes, making a variety of different looks possible.Some of the most popular finishes include Matte Nickel, Antique Nickel, Antique Brass, Medium Bronze, Venetian Bronze, Oil Rubbed Bronze and Black. These look great on wood, glass, steel, PVC, fiberglass and aluminum doors.
For those of us who want a less traditional design, other standard and specialty colors are available, with just a few examples being Salmon Orange, Night Blue, Metallic Brass, Gold Vein and Zesty Copper. The design possibilities with Longleaf's standard colors are already immense.
This is all to be expected from quality door hardware. But what does Longleaf offer that can truly set an entryway apart on a block of similar-looking homes, and help make the desired first impression?
Colorful Personalities
Longleaf can design door hardware with the exact custom colors you specify, such as the colors of your favorite sports team. (See the door knob below for a better idea of what we mean).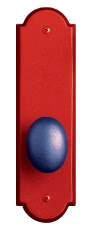 Longleaf's color options are unlimited, whether you're a sports fan or you just want to match a specific design theme. And because preferences naturally change over time, Longleaf can take care of refinishing. For a small fee, the original door hardware can be shipped back and re-finished with new colors. This makes it easy to keep the original hardware while receiving the same consistent quality work as before.
Options for customization don't end with color. Longleaf specializes in engraving, from family crests to company and sports logos. All of us want to feel secure in our homes, and Longleaf can create custom locking systems that provide peace of mind.They can also custom-manufacture handles that make the entrance easier to navigate for people with limited mobility.
Located in Aberdeen, North Carolina, Longleaf makes all of its door hardware in the United States. Their products include latches, locks, deadbolts, thumb grip entry sets, multipoint trim and mortise components. Longleaf also manufactures cabinet and bathroom hardware and accessories in a variety of designs, in addition to other custom jobs.
Door hardware may be a smaller purchase in the grand scheme of a home remodel, but choosing Longleaf will help your entryway stand out in new and creative ways.