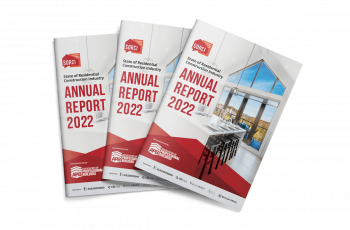 2022 SORCI Report Reveals How U.S. Residential Builders Can Increase Profit Margins Despite Inflation
Report indicates key trends in U.S. residential home building marked by inflation, supply chain disruption and surge in demand.

Houston, TX — The Association of Professional Builders (APB), a leading business coaching service for custom home builders, with members in the United States, Canada, Australia and New Zealand, today announced the findings from its annual State of Residential Construction Industry (SORCI) Report for 2022. The report, compiled annually, surveys hundreds of residential home builders operating in the United States, Canada, Australia, and New Zealand. The sponsors for this report include Buildertrend, CBUSA, Buildxact, Xact Accounting and Builda Price.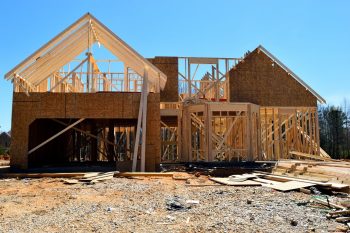 Key findings in the 2022 SORCI report for the United States indicated: 
A sharp rise in the cost of materials, in particular, with lumber prices increasing as much as 142 percent as a result of increased demand and supply chain distributions.
A surge in home building demand fueled by record low interest rates and increased disposable income among consumers.
At the start of 2022, inflation had hit 7 percent in the United States. This trend is likely to continue upwards until interest rates are increased, at which point it is likely that demand for new homes may start to drop.
Despite the supply chain disruptions, increased demand and inflation, builders in the United States protected their margins by using allowances for lumber from mid-2020 onward. The SORCI Report indicated that 49.1 percent of builders know their fixed expenses per job, per day, an increase from 43.1 percent the year prior.
The SORCI 2022 report also revealed that the industry is continuing to become more systemized and more professional year over year. Professional builders continue to implement new ideas and structures that enable them to become better operators and deliver a better experience for their clients, with 37 percent of building companies investing more in training during 2021 than what they invested in 2020.
Builders are looking ahead to 2022 with confidence with almost half (46.8 percent) of all builders surveyed intending to surpass $120,000 in annual salary. It's important to note that these figures all relate to owners' drawings and do not include any retained profits left in the company.
"While the residential home builders we talked to faced many challenges this past year, their resilience is to be applauded," says Erik Cofield, U.S. Executive Business Coach, Association of Professional Builders. "Residential Home Builders have been willing to invest in their education to systemize their business processes. This has enabled them to forecast jobs and schedule revenue more accurately, which has resulted in increased profit margins."
More than 700 builders globally participated in the survey to provide deeper insights into the residential construction industry. Data from the report also revealed that 55.7 percent of U.S.-based survey participants signed more contracts in 2021 than 2020.
"We always look forward to the opportunity to survey the residential home building community," says Russ Stephens. "Our annual SORCI report not only provides key data points that help show us where the industry is headed, but also allow us to adapt our offerings to the needs of the residential home builders we work with daily. We also look forward to helping interested residential home builders we haven't yet worked with learn how to better systemize their businesses, grow their margins, sales revenue and ultimately, transform this industry."
With professional builders running more concurrent projects than ever before in 2021, the report also indicated that builders were utilizing dedicated project management software to manage the process efficiently. In 2021, 30.3 percent of U.S.-based home builders used Buildertrend as a project management software.
The comprehensive report also dives into trends in sales, contracts, social media, marketing and advertising within the industry. Data from the report also covered insights from residential builders for lead generation, team building, project management, planning, owner's remuneration, financials and self-development.
About The Association Of Professional Builders
The Association of Professional Builders is a leading business coaching service for custom home builders in the United States of America, Australia, New Zealand, and Canada. It provides tested and proven systems for builders to scale and succeed, based on data, experience, and results.