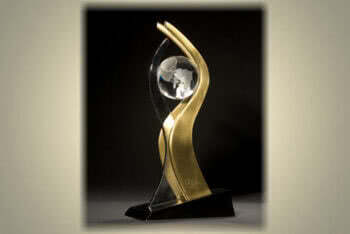 A Few Good Men: ASCE Recognizes 5 for Outstanding Projects and Leadership (OPAL) Awards
The American Society of Civil Engineers (ASCE) announced its 2021 recipients of the Society's Outstanding Projects and Leadership (OPAL) awards, recognizing lifetime achievement in five categories: construction, design, education, government and management. These individuals have furthered the civil engineering profession and improved local communities by contributing to thriving local economies and superb educational influence.
"These civil engineering leaders and projects represent the best of the engineering community and American excellence," said Jean-Louis Briaud, Ph.D., P.E., President, ASCE. "Our OPAL recipients are an inspiration to the next generation of engineers. Congratulations to all for receiving these honors."
The 2021 OPAL leadership award recipients are as follows:
ABOUT THE AMERICAN SOCIETY OF CIVIL ENGINEERS
Founded in 1852, the American Society of Civil Engineers represents more than 150,000 civil engineers worldwide and is America's oldest national engineering society. ASCE works to raise awareness of the need to maintain and modernize the nation's infrastructure using sustainable and resilient practices, advocates for increasing and optimizing investment in infrastructure, and improve engineering knowledge and competency. For more information, visit www.asce.org or www.infrastructurereportcard.org and follow us on Twitter, @ASCETweets and @ASCEGovRe
Editor's Note:
More and more as our markets converge, we continually recognize that without infrastructure, everything we do in construction in the built environment couldn't take place. KB-Resource salutes these leaders who stand above the other distinguished individuals playing a vital role in maintaining our world. From everyone here, thank you!