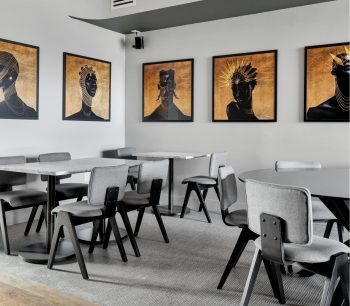 Afrofuturistic Restaurant "Bronze" Celebrates Diversity, Hope, and Connection in Thematic Sci-Fi Dining Experience
Afrofuturistic, sci-fi restaurant Bronze is like nothing D.C. has seen before.
WASHINGTON, D.C. — December saw the opening of an exciting Drummond Projects collaboration: the highly inventive and conceptual restaurant, Bronze. Bronze is a three-story hospitality experience created by the same minds behind D.C. staples such as Maketto, Spoken English, Brothers and Sisters, and other restaurants; it serves a globalized, experimental menu curated by chef Toya Henry. Jimmie Drummond, the studio founder and principal architect of Drummond Projects, worked with Bronze's founder Keem Hughley to design and execute its themed interiors.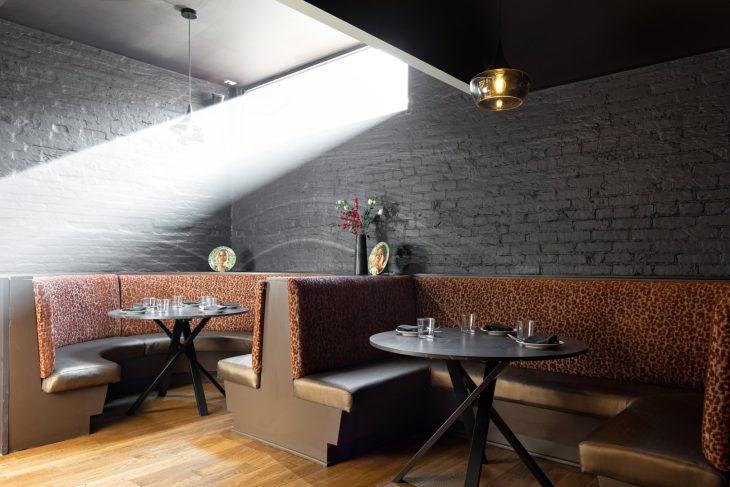 Drummond and his team invented a unique design to fit the restaurant's unique concept. During the pandemic, Hughley imagined a sci-fi, Afrofuturistic tale—and the restaurant is its carefully created embodiment. The fictional story behind Bronze is one of hope and connection, celebrating diversity and retelling the African diaspora.
The ground floor of the restaurant is called "Pre-Earth" and is low-lit and atmospheric; the second, "Earth," has natural light and greenery; and the third, a cocktail bar called the "Crane Room," has crane-studded wallpaper and a large, rounded cutout overlooking "Earth" and its diners below.
Reviews are already buzzing, although the restaurant has just opened. One guest says that from the moment upon stepping inside, Bronze is "the most immaculate dining experience in DC."

About Drummond Projects
Drummond Projects is a D.C.-based multi-disciplinary architecture and design studio offering services within the residential, cultural, commercial, hospitality, multi-housing, and public-art sector.