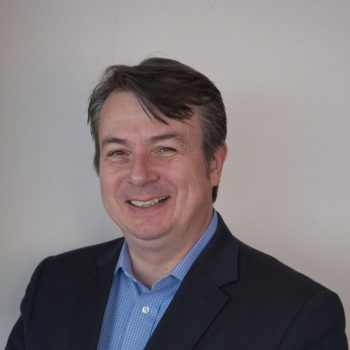 Andreas Nowak, Geberit US Visionary Leader, has Died
Des Plaines, IL – It is with profound sadness that Geberit North America, a global leader in sanitary products, announces that Andreas Nowak, the company's former President/CEO, passed away on the evening of March 2.
For almost 20 years, Nowak put his knowledge and skills at the service of Geberit. He joined the company in 2001 and was responsible for the Austrian sales company as Managing Director for six years. In 2007, he and his wife moved to the U.S., where he took on the role of President and CEO of Geberit North America and Chicago Faucets.
A visionary leader, he drove the re-shaping of Chicago Faucets to be the industry leader it is today, while successfully developing the Geberit business in North America. During his tenure, he reveled in the time away from his desk engaging with customers and seeing first-hand what their challenges were. He set high standards for himself and expected no less from everyone around him.
"Andreas was an exceptional executive – but more than that – he was an exceptional human being," says Dominic Rice, President and CEO. "Above all, Andreas was characterized by high values, integrity, and loyalty. We extend our most heartfelt condolences and sympathy to his family, especially his wife Angela."
About Geberit Group
The globally operating Geberit Group is a European leader in the field of sanitary products. Geberit operates with a strong local presence in most European countries, providing unique added value when it comes to sanitary technology. The production network encompasses 29 facilities. The Group is headquartered in Rapperswil-Jona, Switzerland. In North America, Geberit provides concealed systems for wall-hung and floor-mounted toilets and fixtures. Geberit systems improve the look of any bathroom by hiding unsightly plumbing hardware. Replacing a standard toilet with the Geberit system results in more usable space, improved hygiene and better accessibility. The unique dual-flush valve saves water and is practically maintenance free. Geberit also offers cable-controlled bath waste and overflows in a variety of designer finishes. Critical working parts are outside the waterway, ensuring years of trouble-free operation. With around 12,000 employees in 50 countries, Geberit generated sales of CHF 3.0 billion in 2020. The Geberit shares are listed on the SIX Swiss Exchange and have been included in the SMI (Swiss Market Index) since 2012.
Chicago Faucets, a member of the Geberit Group, is the leading brand of commercial faucets and fittings in the United States, offering a complete range of products for healthcare, schools, laboratories, office buildings, food service, airports, and sports facilities. Whatever the requirements may be, Chicago Faucets offers standard and made-to-order products that are designed to meet any application.
Editor's Note:
We asked Jim Nowakowski who often writes for KB-Resource.com to comment on the passing of Geberit's former President.
___________________________________________________________________________________
A personal note on the passing of Andreas Nowak
By Jim Nowakowski
I had the privilege of working with Andreas since he was deployed to the United States with Geberit and Chicago Faucets. I wrote his press release announcing his arrival in June, 2007.
Over the years, there were many opportunities Interline Creative Group, Inc. collaborated together with his team. We discussed strategies, work on collateral to answer competitive challenges, trade show design and the range of marketing projects that a manufacturer in the United States must have in their arsenal. I usually met and worked with his team, but in visiting the office, we would often run into each other. Always the gentlemen, Andreas would always be interested in "What's Jim hearing on the street?"
Andreas was a marketing guy. But he was also a sales guy. That combination gave him unique insight into what is normally two separate worlds, and he did his best to balance them.
His intensity was always ON. I remember the first KBIS show where we had worked in helping with the booth design and collateral to bring attention to Geberit's core product: the behind-the-wall carrier.
I always liked to work a client's booth, and for this show, because it was bringing the carrier from "behind the wall" to designers, I talked throughout the day with attendees. When the announcement that the show was now closed came over the loudspeaker, the booth quickly emptied out except for a man and woman who were closely examining the carrier displays we had created. I walked up to them and began the pitch. I found out they were married, both architects at two of the major firms in the country. They were interested in Geberit's carrier for their home. As I continued into the pitch, Andreas saw us and walked up to us. I introduced him to the architect couple, and in his always-polite, European way he asked, ""Would you mind if I told them about the product?"
He took over the pitch, giving them the features, functions and benefits of the carrier. He didn't miss a beat. When he finished, he said, "Jim will get you some of the literature to take with you. It was a pleasure meeting you."
Andreas was always a gentleman. After the couple left, he said to me, "You should be one of our sales guys," noting that the booth was empty except for him, the director of marketing, and me.
I said, "I am one of your sales guys," and smiled. "You just didn't know it until now."
I worked for Andreas until he went back to Europe. My last conversation with him was about distributing faucets. He was always interested in our businesses, which are diverse. You can't stay in my business for over 30 years unless you are agile enough to reshape yourself in the marketplace quickly, neatly and efficiently.
Always very private, the suddenness of his departure to Europe surprised me, and many people who worked for him. As did the announcement of his sudden passing.
I've lived long enough to know that things happen for reasons, but we often can't see all the factors shaping those reasons. So we have to deal with the reality of a "happening" in our own, private way.
Rest in Peace, Andreas Nowak. And by the way, that architect couple bought five carriers for their home from Geberit. Like I said, Andreas was a marketing AND a sales guy. I'm glad I had the opportunity to meet and work with him.