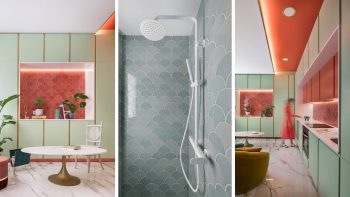 At Home in a Haberdashery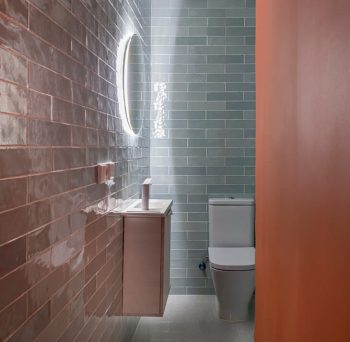 In the revamped neighborhood of Madrid Río, a huge recreational and cultural district in the Spanish capital, a former haberdashery has been converted into a trendy apartment for a young couple. Designed by architecture studio OOIIO, the approximately 600 square foot space uses ceramics from APE Grupo and features an open living space with all the essentials for an urban and cosmopolitan lifestyle.
The rectangular area which previously made up the old store has been maximized to create a versatile open-plan setting. In it, a unique "living room-kitchen-bedroom" has been constructed to allow for as much natural light as possible to enter and take advantage of the entire available area.
Colors, light, reflections and glossy effects were key in the transformation of this apartment, which was achieved with the use of ceramics. The architects selected APE Grupo's ceramic pieces for the variety of bright colors and array of shapes that made it possible to personalize and grant this new space more vividness.
In addition to bright colors, the studio opted for a glazed ceramic to reflect light and achieve a sense of spaciousness and movement. OOIIO Arquitectura chose the Dynamic collection from APE Grupo's brand Carmen, small, enameled pieces shaped like scales that are also available in a rectangular format.
On two walls, large rectangles were opened and covered in coral-colored ceramic scales, then framed with two mint-coloured wardrobe panels that surround the new house. Ceramic scale drapes were intentionally placed in front of the windows allowing natural light to reflect on them and boost the room's brightness.
Vertical slats, acting as a lattice, regulate light and provide privacy for the bedroom area. The old haberdashery's warehouse area is now a bathroom hidden behind the panel of wardrobes. The narrow bath also plays with the Dynamic series ceramics, featuring glossy turquoise tiles which reflect light as and create a greater sense of space.
The gold hue of the vertical slats is also featured in details on the wardrobes, light fittings and floor tile veining, which is paved with APE ceramic pieces, this time from the Calacatta Borghini collection, which reproduces an improved veined marble.
The Dynamic Collection of ceramic scale-shaped pieces by APE Grupo's brand Carmen is mainly characterized by its unique fish-scale shape. This geometry comes from the modernist architecture of the nineteenth century, which reproduced shapes from nature in its designs. The scales are accompanied by rectangular-shaped pieces. It is a glazed ceramic with bright colors and glossy effects, which come in six shades.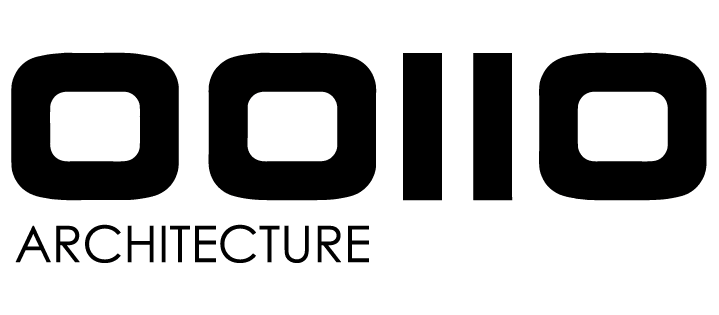 About OOIIO Architecture
OOIIO Arquitectura is an architecture studio in Madrid that was founded 10 years ago. The studio defines its work as projects that transmit emotions: "We are a creative company, focused on innovation in architecture through achievable solutions." The studio is known for using minimal resources as well as simplicity, creativity, innovation and customization. OIIO projects have been awarded, honored and exhibited in multiple publications, conferences and industry awards.