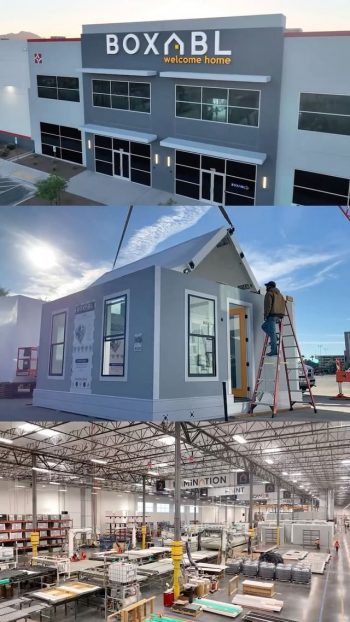 Boxabl: A Better Way to Build
Most car factories like Ford or Tesla build approximately one car per minute. Isn't it time we do that for houses? Boxabl's goal is to scale up production and make that a reality by offering a better, sustainable, and cost-effective way to build everything from houses to commercial buildings. While most buildings are still built by hand, one at a time, Boxabl hopes its building system can change this and bring building construction into the factory.
THE PROBLEM
Housing construction is stuck in the past. Unlike most products which are massed produced, houses are usually built one at a time, on-site. Factory-built housing, however, is problematic from a logistics standpoint: houses are built in factories far from the homesites and shipping is costly and complex.
THE MARKET
Backyard accessory dwelling units (ADUs) are increasing in popularity in California and other places due to new laws that streamline the permitting process and allow construction in more places (Source). Boxabl has already generated interest from customers for Casitas that will exceed its ability to supply them.
THE SOLUTION
Boxabl has made it possible to mass-produce housing in a factory through shipping and manufacturing innovations. Its original module, the Casita, folds to a shippable dimension, and upon arrival at its destination, unfolds and sets up to a complete house in a few hours. The Casita a strong, sustainable, and safer type of building: the 20' x 20' module is fitted out as a complete studio apartment right out of the box. Testing indicates it more durable and energy efficient than traditional buildings, while offering customization options to suit a variety of lifestyles.

About Boxabl
Modular building manufacturing startup Boxabl's flagship product is an Accessory Dwelling Unit called "The Casita". The units have a 20' x 20' footprint, 9.5' high ceilings and come complete with fridge, stove, washer/dryer, bathroom kitchen and much more. Boxabl buildings built using a new construction method that makes them resistant to fire, floods, rot, pests, high winds and more. Production is currently limited and Boxabl is accepting preorders. For more information, visit www.boxabl.com.