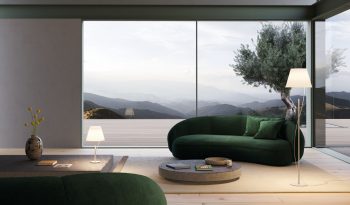 Celebrating Japanese Design: New Products and Must-See Exhibits Reflect A Vibrant Design Culture
Japan's unceasingly beautiful aesthetic has influenced the design industry in countries near and far. In celebration, we offer highlights of several new creations and exhibits that pay homage to the enduring and timeless elegance of Japanese design. From lanterns inspired by Senkō Hanabi (hand-held fireworks), to a freestanding bathtub paying tribute to Japan's sought-after onsen baths, to kinetic sculptures and kogei, these soothing works will lend a bit of zen to your world.
Harmony Meets Tradition in Zencha Bath Collection from Sebastian Herkner 
In his first collection for Duravit, Sebastian Herkner mixes traditional Japanese rituals and craftsmanship in the Zencha series. The collection emphasizes self-care, tranquility and zen with purist furniture and soft curves on the ceramics. The sink designs are reminiscent of Japanese tea bowls, with subtle curves while the Zencha Freestanding Bathtub pays homage to the aesthetic of Japanese onsen baths.
Ippodo Gallery NYC Hosts Exhibit by Iconic Kinetic Sculptor Susumu Shingu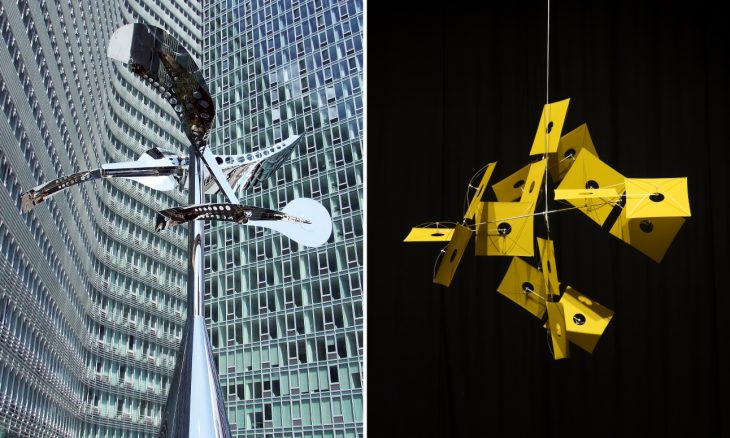 Japanese artist Susumu Shingu's first U.S. solo exhibition is on view at the Ippodo Gallery in NYC now through December 29. In addition to vibrant drawings and mesmerizing kinetic interior sculptures, the exhibit also includes stunning, large-scale exterior proposals, which can be commissioned for site-specific projects. Shingu's large-scale kinetic art graces venues such as the Hermès flagship in Tokyo, the Jardin des Tuileries in Paris, and 565 Broome Street and Mercedes House in NYC.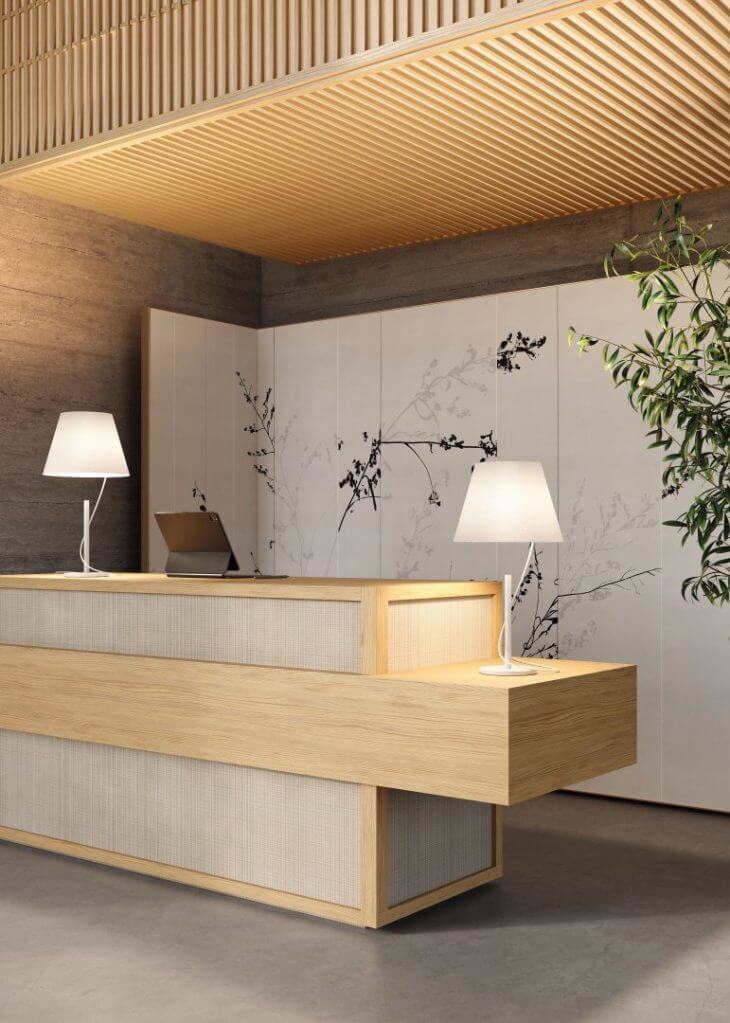 Lodes Joins Forces with Tokyo-Based YOY to Debut Hover
Contemporary Italian lighting brand Lodes and Tokyo-based design studio YOY present Hover, a neoteric and illusory collection of table and floor lamps. Featuring a lampshade that appears detached from its base, the balloon-like light source seems to float weightlessly, connected by a single cable wrapping down to the power source. A poetic reinterpretation of a lighting archetype, Hover represents Lodes' ongoing exploration into innovation and individual interaction.
Room & Board Business Interiors Fuses Sustainability with Japanese Culture
Marrying its sustainable Urban Wood Program and the ancient Japanese technique of Shou-Sugi Ban, Room & Board Business Interiors' latest coffee table introduction Prospect embodies the company's signature 'make it useful and beautiful ethos'. Using flames at temperatures in excess of 2,000 degrees Fahrenheit, the age-old technique results in a contemporary, sustainable work of art.
Hand-Held Japanese Fireworks Inspire Indoor/Outdoor Lighting Collection
Designer Kensaku Oshiro drew from childhood memories of Japanese Senkō Hanabi (hand-held fireworks) to create Poltrona Frau's outdoor collection "Boundless Living." The Sparkler blends organic modernism, rice paper lamps, and the traditional wineskins of Mediterranean gardens. The versatile lanterns produce ever-changing chiaroscuro effects under the sun and cast dramatic, shadows on the ground at night.
Italian Ceramic Tiles Offer Modern Take on Ancient Japanese Design
Ancient Japanese design elements appear in new ceramic and porcelain tile products from Ceramics of Italy manufacturers. Roberto Cavalli's latest collection "Wild Spirit" features porcelain planks reminiscent of Shou-Sugi Ban––the Japanese architectural technique of using flames to preserve wood. Meanwhile, the "Kintsugi" collection from Ceramica Fioranese is inspired by the Japanese art technique that embraces the beauty of imperfection, characterized by rejoining fragments of broken ceramic with gold.

Ippodo Gallery Presents Extreme Surfaces Exhibit at Design Miami 2022
The Ippodo Gallery will present Extreme Surfaces, an exhibition of contemporary Japanese kogei (art and craft), at Design Miami 2022. The exhibition runs from November 30 to December 4 in Miami Beach, FL, and will include works by twenty two living artists who specialize in traditional Japanese craft––using traditional techniques and materials––with a modern sensibility. Showcasing small and mid-size objets d'art, the Ippodo Gallery booth (G36) at Design Miami will also feature a daily Japanese tea service at 3PM in Shigeru Uchida's life-sized tea house.
The Oru Chair – A Japanese-Inspired Office Chair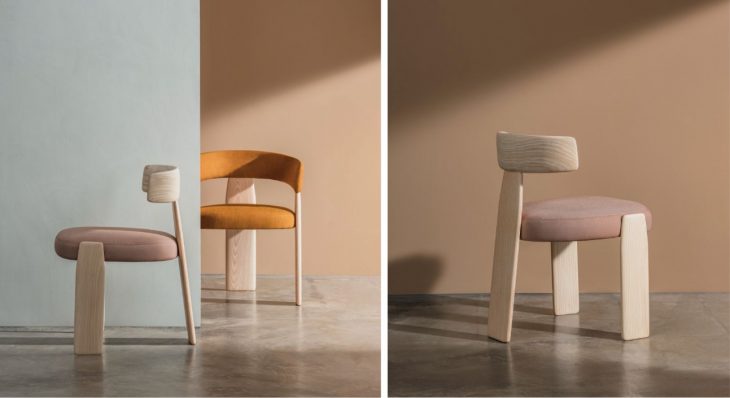 Spanish furniture manufacturer Andreu World's Oru Chair collection, made in collaboration with renowned Spanish designer Patricia Urquiola, is a collection of chairs and armchairs designed for flexibility in the workplace. Inspired by the 70s and infused with Japanese themes, the Oru Chair features natural joints between wooden pieces which are made from 100% FSC® wooden components and upholstered parts which are made with recycled fabric and recycled foam fibers.