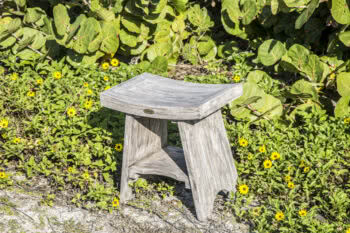 DecoTeak Introduces Three New Teak Colors for Bath and Outdoor Furniture
Beautiful teak furniture offers unsurpassed quality and sustainable sourcing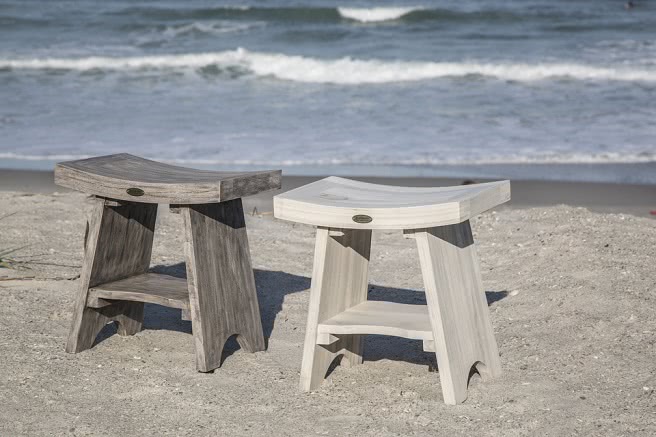 MELBOURNE, Fla. – DecoTeak® is pleased to introduce three new teak colors for bath and outdoor furniture. Designed to be both functional and aesthetically pleasing, DecoTeak offers a range of bath furniture including benches, bath floor mats, shelves, vanities, mirrors and much more.  DecoTeak's line of outdoor furniture includes benches, tables, counter and bistro stools, chairs, table and chair sets, and hallway benches. Buyers can choose from a wider variety of colors when selecting these popular, durable teak products for their homes.
"Three new teak colors all reflect current design trends including the use of sustainable materials and natural luxury. Embracing earth tones and colors that bring warmth and reflect the natural world is a way that people feel connected to the great outdoors," stated Terri Gelman, CEO and owner of E&T Horizons, LLC.
The three teak colors are:
EcoDecors – a natural wood grain that accentuates the grain of the teak and doesn't hide it.
Coastal Driftwood – another finish that shows the wood grain, Coastal Driftwood is a reflection on the beach. The Earth-toned look includes white, tan and yellow colors.
Coquina Gray – grey continues to be a popular interior design choice with gray on gray color schemes and neutral schemes that combine well with a pop of color. Coquina Gray is a gray wash finish that allows the wood grain to peek through while staying on trend.
"With our new DecoTeak colors, we literally went against the grain! We wanted to accentuate the natural beauty of the rich, vibrant wood grains, not hide them," stated Terri Gelman, CEO and owner of E&T Horizons, LLC. "Due to the naturally high oil content of solid teak wood, it is very difficult to apply color schemes to the wood. Each color we develop can take over a year to perfect the finish."
Include DecoTeak® shower and outdoor furniture in your next remodel, active adult community, hotel or custom home. For more information, call 888-965-0070, or contact [email protected] or visit www.DecoTeak.com.

ABOUT DECOTEAK
DecoTeak® is a showcase brand of E&T Horizons. DecoTeak products are sourced from small workshops in rural areas on the island of Java in Indonesia. The DecoTeak team is involved in every step of the manufacturing process. As part of the company's sustainability goal, it does not alter the wood's natural look and quality with any chemical treatments, thereby accentuating the natural beauty of teakwood, complete with color variations and strong wood grains. For more information, visit www.DecoTeak.com.