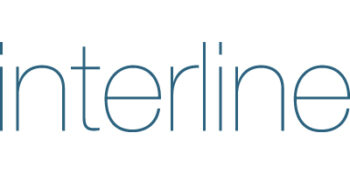 Design Industry Professionals Can Find Helpful Social Media Ideas at this AIA/IDCEC/NKBA Approved Webinar
Online Webinar Making More Sense of Social Media for Business (special COVID-19 edition) on August 15, 2023 at 2:30 EDT Promises to Bring the Confusing World of Social Media for Business into Perspective
PALATINE, IL – During the first COVID wave in 2020, 70% of respondents reported their social media use increased. Twenty-five percent said it stayed the same as before the pandemic. During the second wave in 2021, 89% of respondents said their social media usage had increased or stayed the same from the first wave. That's according to a study from the University of Connecticut.
In other words, COVID has changed our social media habits personally, professionally, and forever.
Now, in this online AIA/IDCEC/NKBA approved webinar called Making More Sense of Social Media for Business (special COVID-19 edition) on August 15, 2023 at 2:30 EDT, Jim Nowakowski, a seasoned presenter of B2B marketing content, unpacks those changes and what they mean to today's industry professionals.
"There is no one in the world that has the time to travel across every relevant social media platform today," Nowakowski says. "Because time is the currency. What are you getting for the time you invest in a post? How do you pick the channel that's best for your business? What are the repercussions of a post…the unforeseen ones that come about because you didn't think it through? These channels allow us to communicate like never before. However, anyone who has ever communicated knows very well about the times you said something and then wished you could take it back. But on these platforms, you can't take it back: it lives forever. There's nothing more exciting than that, is there?"
Nowakowski says this course, which he has presented in the past, is significant because it focuses strictly on using social media for business. As one architect attendee put it: "I found the "Making More Sense of Social Media" webinar to be very enlightening if anything else. I know a lot about social media, but this webinar gave me some ideas on how to improve what I am already doing."
The course is designed for all levels of users on the B2B social platforms, such as Facebook, YouTube, Instagram, TikTok, Twitter and others. And it all starts with the definition of "social media" itself according to Nowakowski.
"Aristotle said define your terms," he points out. "'Social' is a word modifying 'media,' and this course will prove that the most important social media platform is the website of the professional, firm OR individual. Most people don't realize their website is a social media channel, but it is…perhaps the most powerful one of all the channels."
The course stresses the importance of using social platforms not just as broadcasting vehicles, but as a listening medium. It will review recommended guidelines to develop a successful strategy around the use of the major platforms.
"Without a strategy, you're wasting large blocks of time you'll never get back," Nowakowski emphasizes. "I don't know anything more important than strategy. You have to think about strategy until your head hurts as a great general once said."
Participants will also be shown how to develop a plan, which begins with audience targeting, devoting time and resources, and keeping the conversation consistent and interesting. Through the use of examples, participants will gain the tools to using social media, "not letting social media use you."
"We all have to overcome the addictive nature of the platforms," he added. "You either control it, or it controls you. As I like to say, bend the platform to your will, to your strategy."
Making More Sense of Social Media for Business (special COVID-19 edition) will be an online, live presentation on August 15, 2023 at 2:30 EDT. The AIA-, IDCEC- and NKBA-approved webinar will be delivered in Nowakowski's impactful, engaging style which encourages audience involvement and promises to help industry professionals re-examine marketing approaches to social media and how it is used in their business.
Registration is now open at: https://attendee.gotowebinar.com/register/8399273110199122784
For more information, contact: Jim Nowakowski, 847-358-4848. Email [email protected]
About Interline Creative Group
Based in Palatine, Illinois, Interline Creative Group's strength comes from solving an array of problems for a variety of clients – far beyond what typical agencies do. Besides publicizing new products with print and electronic support, creating ad campaigns, and designing websites, the company provides backup for overwhelmed sales forces, analyzes market channels, develops sales leads, and tackles anything else clients need.