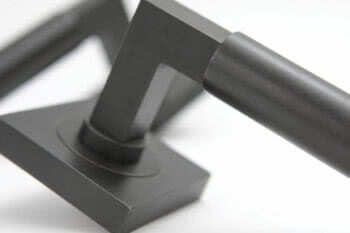 Designer Doorware's Black Satin PVD Finish Delivers Modern Look
Bold yet understated, Black Satin is ideally suited to a range of modern home styles.
Melbourne, Australia – Black finishes are one of the hottest trends in interior and exterior residential construction, and Designer Doorware's latest option offers a striking—and durable—take on the look. The hardware designer now offers Black Satin (VBS), a dark and strong finish that fuses slate and graphite undertones for a truly contemporary look. Modern and bold yet understated, the finish lends itself well to projects ranging from Mid-Century Modern to ultra-modern.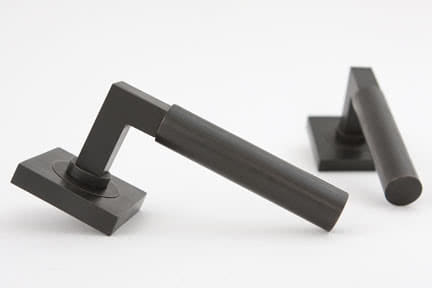 Along with its captivating aesthetics, Black Satin boasts a clean, satin-smooth texture that draws in the user with its tactile, highly touchable surface. And the inviting looks and feel don't sacrifice performance: As a PVD finish, Black Satin is a hard-wearing surface that is durable and highly resistant to corrosion and abrasion. Designer Doorware's PVD finishes carry a Limited Lifetime Warranty against tarnishing, flaking, pitting, and discoloration.
"We dedicated more than four years to the research and development of our Black Satin PVD finish, testing different formulas, materials, and mediums to achieve a deep and, most importantly, low-sheen black that still reveals satin lines underneath," said Joseph Di Benedetto, Executive Director for Designer Doorware. "We are very proud of the result: a long-lasting finish that is suitable for most modern interiors and holds true to our mission to design beautiful, functional products that create pleasure and pride every time you use the door."
The PVD process also is said to be a more environmentally friendly option compared to electroplating techniques.
Black Satin is available across almost 95% of the Designer Doorware range and collections. Other Black and Dark-toned PVD finishes in the range include Black Ace, Vapor Black, Gun Metal, and Oil Rubbed Bronze.
About Designer Doorware
Designer Doorware is an award-winning architectural hardware designer and manufacturer. Since its inception in 1996, the company has expanded into a sought-after resource for leading architects, designers, builders, and homeowners worldwide. Recognized for their exclusive designs and smart functionality, Designer Doorware collections enhance today's clean, modernist residential and commercial aesthetics. The company's full product line encompasses door handles and knobs, sliding door handles, door accessories, cabinet hardware, and custom products to suit any space. For more information call Designer Doorware visit designerdoorware.com.au.