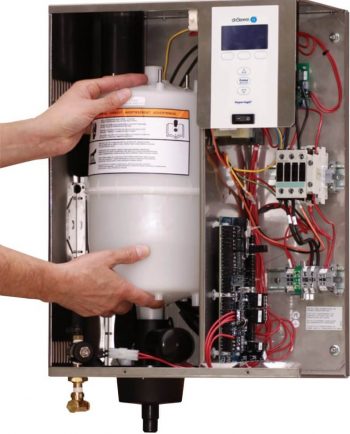 DriSteem's New XTP Humidifier with Outdoor Enclosure Provides Versatility and Maximizes Indoor Footprint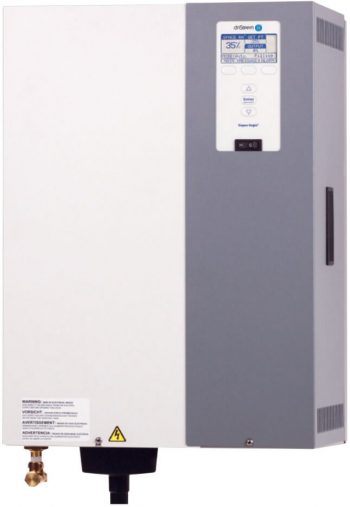 Eden Prairie, MN – DRI-STEEM Corporation (DriSteem), the leading manufacturer of humidification, evaporative cooling, and water treatment products, recently announced their newest product option, the XTP humidifier with an outdoor enclosure for wall/AHU installation projects.
DriSteem's new XTP humidifier with an outdoor enclosure was specifically designed for projects where electrode humidifiers are desired and equipment must be located outdoors. This product line extension makes the DriSteem XTP one of the company's most versatile products. XT Series electrode steam humidifiers provide humidification for a wide range of buildings, including health care, commercial, industrial and government facilities.
"With indoor building space at a premium, DriSteem is pleased to offer a way for HVAC contractors to locate the XT series humidifier on the roof," said Serafima Higginson, Product Manager at DriSteem.
Learn more about: DriSteem XT Series.
About DriSteem
DriSteem is a premier provider of humidification, evaporative cooling, and water treatment solutions for commercial and industrial applications. DriSteem offers custom systems for critical indoor environments such as health care, data centers, and other facilities requiring precise control of moisture in the air.  DriSteem's 50-year history of development and innovation has resulted in multiple patented designs that not only meet, but anticipate, customers' unique needs. DriSteem is a subsidiary of Research Products Corporation, manufacturer of Aprilaire®, the leading residential humidifier brand, as well as air cleaners, heat-recovery systems and HVAC accessories. Visit DriSteem at www.dristeem.com