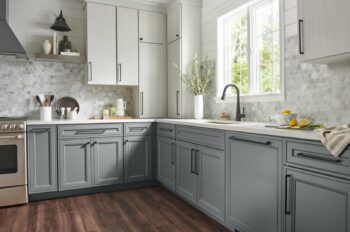 Get Timeless Designs with Contemporary Flair with Top Knobs Morris Collection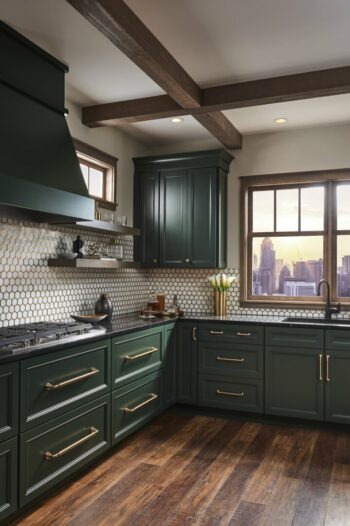 Branchburg, NJ – Top Knobs, a leading manufacturer of decorative kitchen and bath hardware, introduces the Morris collection. Serving as a nod to Top Knob's home of New Jersey, Morris features five unique suites of knobs, pulls, and appliance pulls, with monikers reflective of historic towns in the Garden State.
This diverse collection provides designers and homeowners the ability to mix and match decorative hardware styles and finishes to craft spaces that reflect their personal styles.
"After nearly two years of examining the drastic shifts our residential spaces and interior settings undergo aesthetically and functionally, our goal was to craft a collection that blends enduring trends with a hint of today's leading decorative genres," notes Christine Zimmer, Top Knobs Product Manager. "The Morris collection is one of our most versatile lines to date drawing inspiration from farmhouse chic, modern industrial, transitional and grand-millennial styles to establish timeless designs with contemporary flair."
Morris Collection Details:
258 pieces
Five series: Cranford, Florham, Haddonfield, Harrison, and Morris
Knobs available in the Cranford and Florham series in sizes 1 1/4" and 1 3/8"
Pulls in all 5 series available in sizes ranging from 3 3/4" to 12"
Appliance pulls in all 5 series available in sizes 12" and 18"
Finishes: Ash Gray, Brushed Satin Nickel, Flat Black, Honey Bronze, Polished Chrome and Polished Nickel
About Top Knobs
Top Knobs specializes in fine decorative hardware for the kitchen and bath. Designers value Top Knobs for their exceptional craftsmanship and attention to fine architectural detail – which is immediately apparent in the weighted feel and in the character of each hand-finished creation. Every cabinet knob, door handle, pull, hook or fixture by Top Knobs offers a completely sealed finish that lasts for years and years, so there's not wear on the drawer knobs and pulls which are opened most. That's why Top Knobs confidently offers an exclusive lifetime warranty for the original purchaser.