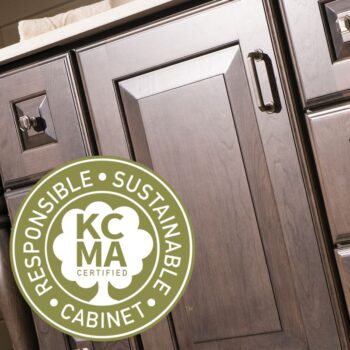 Leading With KCMA: Dura Supreme Cabinetry is ESP Certified!
Dura Supreme Cabinetry is proud to be one of the first cabinetry manufacturers to have earned certification under the Environmental Stewardship Program (ESP) administered by the Kitchen Cabinet Manufacturers Association (KCMA). ESP certification is awarded to companies that demonstrate a commitment to sound environmental management and sustainable practices and have achieved compliance in the following five categories: Air Quality, Product Resource Management, Environmental Stewardship, Waste Minimization, and Community Relations.
ESP certification encourages cabinet manufacturers to reduce their environmental impact by adopting sustainable practices throughout their manufacturing process. Dura Supreme Cabinetry's commitment to such practices is evident in its use of computerized optimizing and cutting equipment which improves the yield from raw materials and reduces waste. The company also utilizes composite wood panel products (plywood and furniture board) that are made with recycled wood fibers for structural strength and stability. Dura Supreme Cabinetry also prioritizes air quality by ensuring all panel products meet the stringent standards set for formaldehyde emissions established by EPA Federal Toxic Substance Control Act Title VI.
Why ESP Certification is Important
Designed to encourage industry policies and practices that benefit both the environment and the well-being of society, ESP certification provides companies with tangible ways to support sustainability.  Companies are reviewed annually by the KCMA to ensure continued compliance. The ESP seal tells homeowners, designers, builders, and architects they are supporting sustainability when they buy or specify products that are ESP certified.  
Planet-conscious Craftsmanship
Dura Supreme is headquartered amid the beautiful and scenic landscape of central Minnesota. Protecting our natural resources is a way of life here – and it's central to our company's heritage. That's why we have made it our mission to prioritize sustainability and environmentally sound manufacturing practices as integral components of our craft.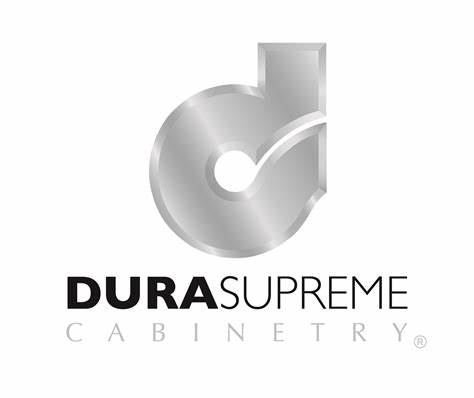 About Dura Supreme Cabinetry
Dura Supreme Cabinetry was founded in 1954 by Don Stotts, who began crafting cabinetry in his Minnesota garage after serving his country as a Navy Seabee. His son, Keith Stotts, grew the company from its roots to deliver a unique combination of outstanding value and leading-edge design in hand-crafted, American-made cabinetry. With such a legacy of quality, value, and craftsmanship, professional kitchen designers from coast to coast look to Dura Supreme for cabinetry that fulfills their customer's desire for personalized design choices and outstanding quality.