Marc-Michaels Interior Design Receives Interior Design Magazine's 2020 "Top 100 Giants" Award
Marc-Michaels Interior Design, Inc. has received the prestigious honor of being included in Interior Design Magazine's 2020 "Top 100 Giants" for the 21st year in a row. Marc-Michaels was also named the 2nd largest U.S. interior design firm in Interior Design Magazine's "Top Residential Giants."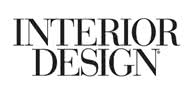 Business is good and looks to stay that way. Total design fees came in at $4.87 billion. That is an 11 percent jump from last year—the highest total Interior Design has ever recorded. The Giants finished 1.2 billion square feet from 70,000 projects last year. Next year's forecast is 1.22 billion in square footage. It is accompanied, however, by a healthy jump in projects (82,000).
This year is the 21st consecutive year that Marc-Michaels Interior Design, Inc. has been awarded a spot on this list. Marc-Michaels ranks as the 49th largest interior design firm overall, and the 2nd largest Residential interior design firm in the country.
Each year, Interior Design publishes its list of Interior Design industry Giants. The first installment of the two-part annual business survey of Interior Design Giants comprises the 100 largest firms ranked by interior design fees for the 12-month period ending December 31, 2019.
Interior Design features a wide variety of interior design projects, the newest products available, industry related news and more. This is the magazine for the interior design professional marketplace; Interior Design offers the most editorial pages of any publication in the field.
About Marc-Michaels Interior Design, Inc.
Founded in 1985 as a partnership between S. Marc Thee and Michael J. Abbott, Marc-Michaels Interior Design, Inc. employs approximately 70 industry professionals. Over the past 30 years, the Marc-Michaels Interior Design team has scoured the globe for countless resources that enable them to provide a variety of luxury interior design services to clients in projects with diverse scopes and budgets. The size of the firm, magnitude of their international interior design projects, and long-standing relationships with vendors in managing the selection, purchasing, and coordinated installation of Residential, Contract, and Hospitality interiors is unmatched.