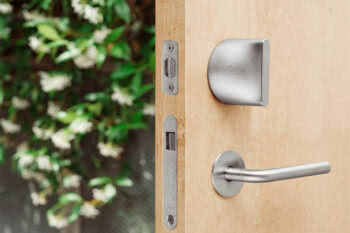 Meet Friday – The World's Smallest Smart Lock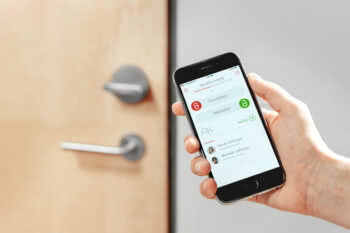 Copenhagen – Our ambition was clear. We wanted to develop a smart lock that was built upon the latest security technologies, as well as tackled some of the current problems facing the smart lock industry. Installation can be tricky, and smart locks, well, we believe they should enhance, not detract from a building's natural architecture. We wanted to develop a lock that not only performed to the highest standards, but also leads with a stylish design to match any architectural style or room décor.
Under the brand Friday Home our first product, the Friday Smart Lock that was initially launched on Indiegogo in 2015, has been developed from the early version released to the market in 2017 into an impressive smart home solution offering first-mover features like direct integration to Wi-Fi and compatibility with both iOS and Android.
Designed by Bjarke Ingels Group (BIG), the Friday Smart Lock's curved silhouette is informed by the Danish architect's primary discipline. Echoing the form of a saddle roof, which is characterized by a convex curve about one axis and a concave one about the other, it's as striking as it is ergonomic.
Through our collaboration with BIG, we've created the world's smallest and most stylish smart lock. Friday Smart Lock is the only lock to offer Bluetooth, Wi-Fi and HomeKit technology from Apple in one product. Friday Lock is easy to install, and easy to control from an app on the user's phone allowing the owner to control and grant access seamlessly.
Friday Smart Lock has been named the best-looking smart lock on the market by TechHive and CNET, and its look can be changed to suit any home's aesthetic, with six interchangeable outer shell finishes including Steel, Brass, Copper, Nickel Satin, Bronze, and Gun Metal.
We are proud to deliver the Friday Smart Lock, the first in a series of products from Friday Home. Friday Smart Lock is available today in the US, Canada, Denmark, Sweden, Finland and Norway from www.fridayhome.net.
Friday Home is an aptly named player within the field of developing high-end smart home solutions. With the conception of our first product, the Friday Smart Lock, Friday Home is dedicated to deliver impressive and beautifully designed smart home solutions rooted in the Danish design tradition.