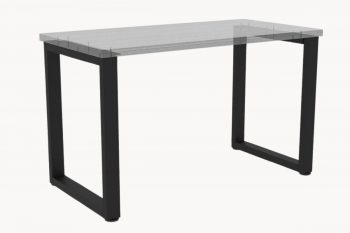 Mockett Rectangular Table Leg Creates Ageless Setting
The newest member of the Mockett line is TL73, a unique table leg with a style all its own. A robust design that consists of four pieces of steel welded together at sharp 90-degree angles to form a perfect, sturdy rectangular shape.
The TL 73-90 table leg assisted with an extra crosspiece at the bottom of the leg will help give structure to custom tables. The expanse design helps bring a look of an ageless setting that can accentuate any indoor environment. Each leg comes with levelers and a separate mounting bracket with pre-drilled holes for further countertop support.
Size: 21 15/16″ high with levelers by 23 13/16″ wide.
Weight Capacity: 110lbs per leg.
Recommended Table Dimensions
Table Thickness: 1″ min
Table Width: 24″ max
Table Length: 48″ max
Table Length for 3 legs: 96″ max
Finish: Black. Custom finishes available upon request.
About Doug Mockett & Company
Founded in 1980, Doug Mockett & Company is the leader in innovative furniture components and architectural hardware, providing "Fine Architectural Hardware for Your Fine Furniture™". We strive for simplicity in design and a spareness in execution. Quality is our guarantee and our commitment to serving you is our promise. We invite you to enjoy our extended product lines in Wire Management, Power & Data Grommets, Furniture Legs, Drawer Pulls, Casters, Coat Hooks, Shelf and Work Surface Supports, Kitchen, Bath and Closet accessories, new ideas in Computer-Into-Desk Integration, and a terrific line of Multi-Purpose Support Brackets.