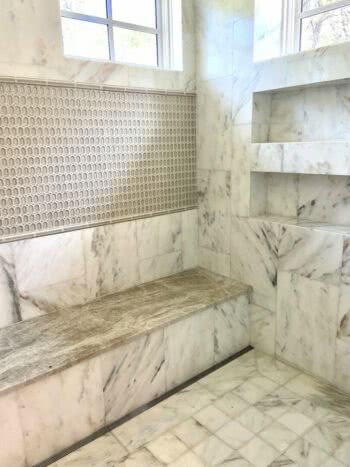 National Tile Contractors Association Names Residential and Commercial 2021 Tile Setter Craftspersons of the Year
The National Tile Contractors Association (NTCA) has announced its 2021 Tile Setter Craftsperson of the Year Award in both the residential and commercial categories.
On the commercial side, the winner is Gary Fox, of Fox Ceramic Tile in St. Marys, Kansas., and Jay Cerda of Cox Tile in San Antonio, Texas in the residential category.
Fox and Cerda will receive round-trip airfare for two to Coverings 2022, scheduled to take place at the Las Vegas Convention Center in Las Vegas, Nevada next April 5-8, as well as hotel accommodations for a three-night stay. They will be recognized during the NTCA Annual Meeting at Total Solutions Plus in Jacksonville, running from October 24-26, 2021.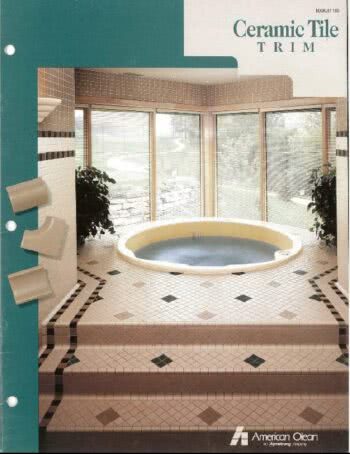 Judges in the competition included residential judges Matt Blood, Paragon Tile and Shannon Huffstickler, Schluter Systems, and commercial judges Adam Abell, Bostik, and Kent Klaser, Klaser Consulting.
Judging criteria for the awards included the following factors:
15 years or more setting tile, and continuing to set tile as part of job today
Technical Correctness of tile installations
Craftsmanship/Artistry
Ability to Resolve Tile Installation Problems
Self-Improvement/Continuing Education
Mentoring/Leading Others
Gary Fox was nominated for the award by Kevin Fox, Owner and President, Fox Ceramic Tile; Cerda was nominated by John Cox, Owner, Cox Tile. Both winners hailed from NTCA Five-Star contractor member companies.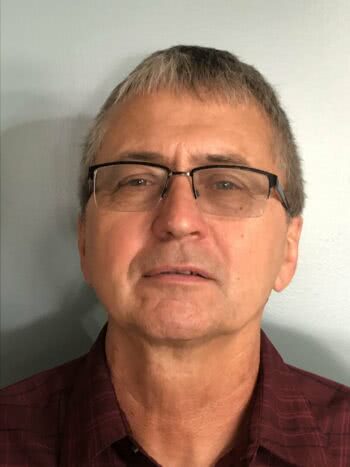 Gary Fox, Fox Ceramic Tile
Gary Fox is more than an outstanding craftsman, industry veteran, and friend to Kevin Fox – he is also his highly-respected uncle. He entered the trade at 14, launched his career after graduation and was already running his own commercial projects in his early 20s, wowing superintendents with his skill and savvy. Though Gary now works on Kevin's team today, he calls Gary his mentor "and a true leader within our company and industry."
Kevin credits all of the most profitable and major Fox Ceramic Tile accounts to Gary's efforts over the years; and is in awe of his outstanding mentoring, contribution to the company culture of demanding outstanding installations from everyone in the company, and the way he has led by example over 45 years. Kevin says Gary excels not only in the challenging technical work and situations, but also when dealing with challenging personalities.
A senior foreman since 1992, he acted as foreman for the company's several award winning projects and his work was once featured on the cover of the American Olean Ceramic Tile Trim catalog.
He earned his CTI (#649) in 2011, prompting everyone else in the company to follow his lead. "He sets the example for all by the way he conducts himself, both personally and professionally," said Kevin, never considering any task too small, and giving all on the job in an organized way. The number of his enduring projects as an elite craftsman is only matched by his "ability to teach, nurture and grow other exceptional craftsmen to make our industry better and better, year after year," Kevin said.
Jay Cerda, Cox Tile
Cerda got his start in the tile industry right out of high school with Cox Tile, transitioning from helper to apprentice to setter to his current title of Master Tile Setter. He is also distinguished by as Certified Tile Installer (CTI) #719.
As lead tile setter, Cerda has been instrumental in training many Cox Tile setters and supporting and facilitating their education as they worked with him as helpers. Many have gone on attain their CTI credentials as well. "All our employees look to Jay not only for his positive leadership but for his expertise when it comes to challenging and unique issues," John Cox commented.
Cerda's passion for perfection makes him an essential lead in the company's most complex jobs, and he excels in mudwork for both walls and floors. He has helped the company achieve recognition for several  awards. He also worked on the challenging Installation Showcase at Coverings in 2010, pitting his knowledge and skills against a tight time frame and limited resources.
He's known for his pursuit of education, attending local seminars and events by suppliers to learn about new products and installation techniques. Not only does he attend every NTCA Workshop and training in San Antonio, he also helps NTCA staff with setup and tear down.
At home, Cerda enjoys time with wife Krista and daughters Stacie and Jordan, fishing and visiting the beach.
Established in 1947, the National Tile Contractors Association (NTCA) is a nonprofit trade association dedicated to the professional installation of ceramic tile and natural stone.  It is widely recognized as the largest and most respected tile contractors association in the world.