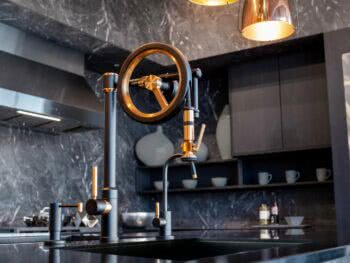 New Waterstone Faucets Finishes Personalize Kitchen Designs
Murrieta, CA – Waterstone has long been known for creating standout faucet designs to be the centerpieces of the kitchen. Encouraging customers to create their own unique design visions, Waterstone offers 32 finishes, 316 marine grade stainless steel and custom finish options for each faucet or suite. In addition to designing, engineering and manufacturing from their headquarters in Murrieta, California, Waterstone also completes all finishing in-house.
Waterstone's four newest finishes include:
Graphite
This industrial gunmetal finish provides an elegant edge that complements modern, contemporary and transitional designs.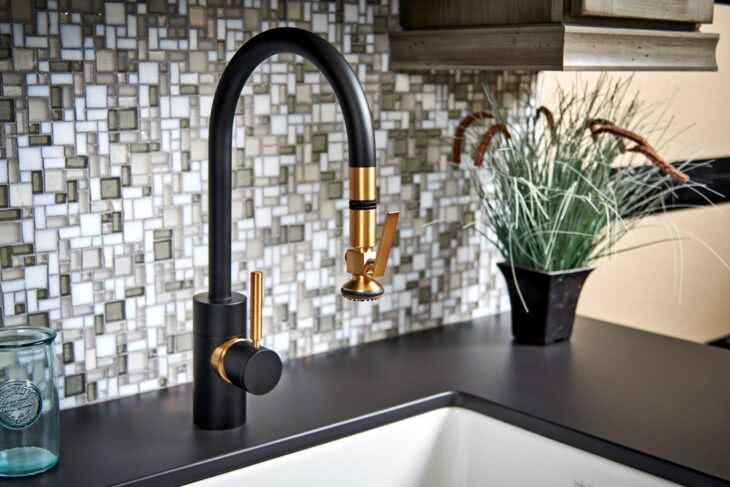 Split Finish
This customizable finish is perfect for creating a look unique to your own kitchen's design palette. Personalize your own split finish by combining a primary and accent finish out of seven standard finish options.
Rose
A contemporary rose metallic that offers a jewel-like sophistication. Rose is a bold alternative to more traditional brass finishes and is a beautiful, maximalist kitchen statement.
Classic Bronze
The versatile Classic Bronze finish is both classic and current. This rich bronze brings warmth to a modern kitchen while offering a soft vintage look in traditional kitchen designs.
Waterstone Faucets
Since 1999, Waterstone has been creating luxury kitchen faucets. The company is all about creating original art through fearless design. Waterstone builds the highest quality kitchen faucets that are worthy of a lifetime of use in your kitchen. All proudly made in the USA!