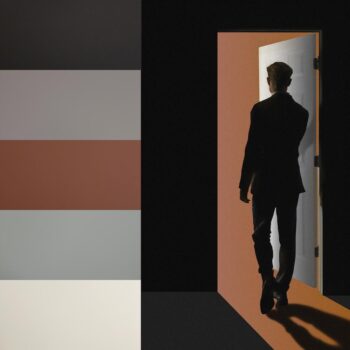 REHAU Expands RAUVISIO noir™ Matte Surface Line with Five Shades Inspired by Movie Classics
REHAU Monotonic Matte Surface Line Lays a Refined Foundation with Five Premium, Resilient New Finishes
LEESBURG, Va. – REHAU announces the addition of a color collection to its RAUVISIO noir™ monotonic matte surface line in five new shades: Sierra Social, Gimlet Haze, Platinum Sands, Taupe Farewell and Decoy Dusk. Inspired by legendary movie classics, RAUVISIO noir™ in color offers designers premium resilience in finishes that stun. Forged in Italy with the finest materials and offered in North America as surfaces and fabricated panels, the newly expanded super-matte collection lays a foundation that elevates wood elements, ceramic backsplashes and marble countertops.
RAUVISIO noir launched in June 2020 with 12 colorways, predominately elegant whites, grays and blacks with four rich low-key neutrals. The vibrant colors of the five new additions greatly expands the options and vigor of the RAUVISIO noir offering.
RAUVISIO noir blends elegance and craftsmanship with the modern contours of cosmopolitan life. Its monotonic matte surface is irresistibly lush and it lays a refined foundation for opulent designs to create the perfect balance of beauty and resilience. The deeply light-absorbent surface independently heals micro-scratches. Ultra-low in VOCs and phenol free, it minimizes chemicals indoors, while its antimicrobial and hydro-repellent properties make it suitable for food contact. RAUVISIO noir is offered as laminates, boards, edgeband, fabricated panels and cabinet doors. Panels and doors are crafted of an MDF or particle board core and finished with REHAU LaserEdge™ for a monolithic effect that rivals a solid surface. This versatile matte is also available in the RAUVISIO noir™ compact, a 12 mm thick solid-core panel for vertical and horizontal applications.
"The beauty of design is in the reimagination of environments through color and texture,'" said Jesse Collins, director of marketing and communications at REHAU. "Our RAUVISIO noir monotonic matte surface offers exceptional elegance, durability and wellness-conscious features with a wide selection of exciting timeless palettes that we hope will empower designers to bring their clients' stories to life."
Colors That Tell a Story
RAUVISIO noir leads interior design trends that flow from the iconic neutrals of film noir to the new series of five daring hues (Sierra Social, Gimlet Haze, Platinum Sands, Taupe Farewell and Decoy Dusk) influenced by legendary movie classics – creating combinations that are unexpected and beautiful. RAUVISIO noir in color sets the stage with classic cinema themes that help prompt new adventures and design stories.
Sierra Social: Head to a luxurious penthouse cocktail party on that rocky cliff to stargaze. Long a staple of southwestern desert living, this honeyed amber color has adorned homes of the indigenous peoples of the Americas, and for centuries before, homes of the Romans and Egyptians alike. Push toward the next frontier and pair with creamy whites and brass finishes for a western-inspired adobe house feel.
Gimlet Haze: Escape reality and hop into the backseat of a favorite caper film. Hear the roar of the engine, feel the wind and hold onto that hat! This celadon green, once reserved for the royal households in the Orient, has such appeal and mystique that it has the conjured description "carved from moonlight." Disappear into a hazy moonbeam that has captured admirers for eras.
Platinum Sands: This color is a classic twentieth century staple and as fundamentally important as any colonnade in St. Peter's Basilica. Revered for its visual softness and warmth, this ivory tone is confident, yet modest, remaining unaffected by fads. It is proof that neutral can be exceptional and uplifting. Bring a parasol and satchel to tour the marvels of the world in search of adventure.
Taupe Farewell: This golden taupe color, so prominent in the West Coast, is both a salute and a bow to the sun in the urban jungle. Take a brisk walk on busy streets surrounded by paperboys, food carts and fleets of commuters whose car horns steal the show, turn-by-turn.
Decoy Dusk: Grab a derby hat, consort with controversial company and place bets on this color; it is a definite winner. This dark umber is bold, masculine and refined. Found in the tweed of Englishmen, it has largely been associated with sporting activities and rugged masculinity. Create a stately space or a private study, either way, this color is cultivated.
Learn more about RAUVISIO noir at https://www.rehau.com/us-en/rauvisio-noir.
About REHAU
The REHAU Group develops, manufactures and markets polymer-based solutions for automotive, construction, furniture, materials, medical and industrial sectors throughout the world. The independent, family-owned group of companies operates in more than 190 locations with more than 20,000 employees. Passionate and committed, REHAU teams work each day toward the common goal of improving lives through the use of innovative, sustainable technologies: Engineering progress. Enhancing lives.