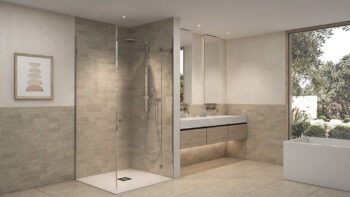 ROC Solid Shower Bases Offer Expanded Design Options
Americh, the Made-in-the-USA bathtub and shower base designer and manufacturer, has added solid surface shower bases in seven sizes to its ROC Collection of solid surfacing products. Made of mineral-cast materials, the shower bases utilize the finest natural organic components and specialized agents to form a durable and beautiful natural stone solid surface product.
Americh offers more than 100 different acrylic shower bases in single, double, neo-angle, low profile threshold and barrier-free styles. With the introduction of the ROC solid surface shower bases, designers now have seven additional seven sizes to select from:
Square: 32"x 32", 36" x 36", 38" x 38", 42" x 42" and 48" x 48"
Rectangular: 60" x 30", 60" x 32"
"More and more bathrooms are being designed to be barrier-free," states Kim Frechette, national sales manager for Americh. "Choosing the right shower base is as important as other design elements, and now the choices are even more plentiful."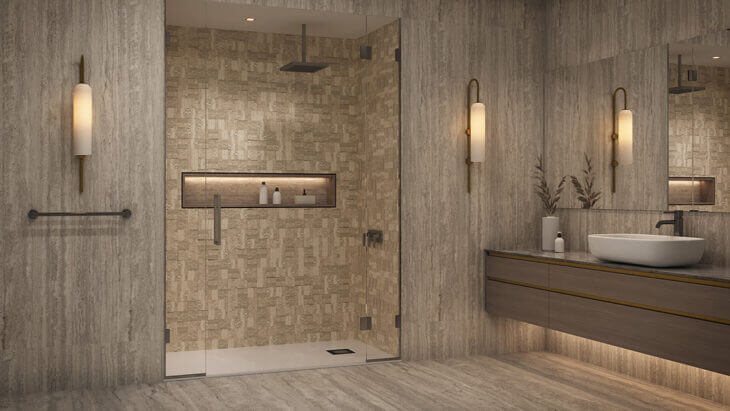 ROC Collection shower base finishes include Matte and Glossy in White with custom colors available in glossy finish. The MSRP for the shower bases is $2,500 – $2,825. An optional ABS Tile Flange Kit is also available.
About Americh
For 40 years, Americh has been designing and manufacturing bathtubs for residential and commercial markets. With facilities in North Hollywood, CA and Charlotte, North Carolina, Americh has been a true "Made in the USA" manufacturer from its inception. The brand epitomizes American ingenuity, utilizing best practices in manufacturing coupled with the desire to offer an extensive breadth of styles from timeless and classic to contemporary bathtubs imbued with European influences. The brands' broad palette of colors and almost infinite number of size options makes them unique in the industry. The products are distributed and sold through kitchen and bath showrooms across North America. Visit www.americh.com to learn more.