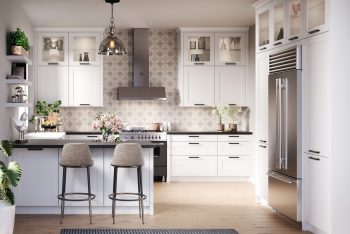 Rustic Country Style Gets a Modern Twist with the Systemat Cabinet Collection
Miami, FL –  Häcker Kitchens, the leading German manufacturer of modern kitchen cabinetry, expands its product offerings with Modern Country (AV6055), a brand-new selection of cabinet door styles from the Systemat collection.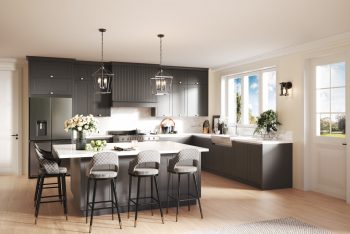 With influences rooted in the modern farmhouse movement, Häcker Kitchens Modern Country invites designers and homeowners to imagine picturesque meadows and the scents of wild flowers that are inspired by the rustic features within this new line of door and drawer fronts. State-of-the-art interiors combined with classic shaker style doors evoke the essence of modern country style, blending tradition with modern convenience and function.
Häcker Kitchens' Modern Country features a sturdy base with simple yet attractive recessed panels that set the tone for an elegant and inviting atmosphere in kitchens of all shapes and sizes.
Details:
Available in 12 standard colors: Crystal White, White, Magnolia, Taupe, Agate Blue, Velvet Blue, Light Grey, Pearl Grey, Lava Grey, Pastel Green, Graphite, Black
Available in over 190 RAL and custom colors
Available in 3 interior box colors: Crystal White, Light Grey, Lava Grey.
Häcker's modern cabinetry can be optimized even further with a variety of innovative interior organization solutions, including cutlery trays, inserts and module boxes.
About Häcker Kitchens
Häcker manufactures modern fitted kitchens that meet the highest requirements in terms of quality, functionality, durability and design. Founded by Herman Häcker in 1898, the family-owned company, now in the fourth generation, supplies more than 60 countries on every continent. The North American headquarters is located in Miami, Florida. State-of-the-art production facilities combined with a proprietary fleet allow the company to meet customer requirements down to the last detail. Häcker Kitchens is the first kitchen furniture manufacturer whose entire product portfolio is climate-neutral. Throughout the years Häcker has represented consistent values in times of globalization, characterized by a high sense of economic, ecological and social responsibility