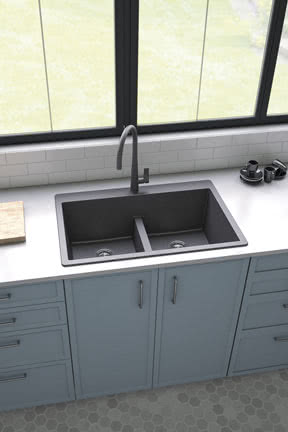 SCHOCK Comes to the United States
5,500-square-foot facility in Virginia is the company's first manufacturing plant outside of Germany
SCHOCK GmbH, the inventor of quartz composite kitchen sinks with a strong position in the global market, today announced plans to establish its first US manufacturing operations, in Martinsville, Virginia. The Regen, Germany-based company's investment is expected to bring several hundred jobs to the area over time.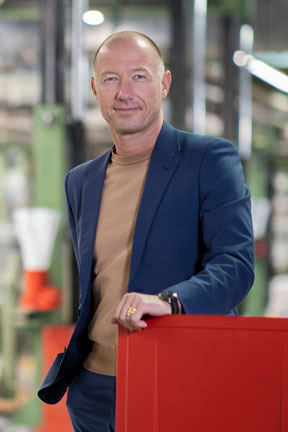 "We couldn't be more excited to be embarking on this expansion. SCHOCK's new facility in Virginia represents a bold, special new step for our company. While our sink products have been available worldwide for years, this is our first manufacturing plant outside of Germany," said SCHOCK CEO Ralf Boberg. "Adding manufacturing in the United States will allow us to serve one of our strongest growth markets and meet demand for beautiful, high-quality kitchen products made stateside."
The facility will manufacture quartz composite sinks, a category the company pioneered in 1979. The offerings include CRISTALITE®, SCHOCK's classic quartz sink sporting a stony texture and a range of fashionable colors, and CRISTADUR®, the premium finish with a smooth texture and intense hues. The quartz sinks are easy to clean and maintain, are naturally beautiful, and are durable, practical, and ready for the challenges in the everyday kitchen life.
SCHOCK selected southern Virginia after an extensive search across the East Coast. "An industrial business hub, the region offers a well-qualified and dedicated workforce, as well as a geographic location and interregional infrastructure well-suited to our needs," said Boberg. "As an added bonus, the area has a mentality and even geographic similarities to our hometown of Regen in Bavaria, and we immediately felt a bond."
Founded in 1924, SCHOCK is the inventor of the quartz composite sink and has been setting new standards in technology and quality in the field for more than 40 years. The company's innovative strength is impressively underlined by its many patents. In keeping with SCHOCK's Color Your Life motto, the product range includes over 200 sink models in more than 40 colors. Customers in over 70 countries put their trust in SCHOCK products produced exclusively at the company's headquarters in the Bavarian Forest. Under their SINK GREEN strategy, SCHOCK developed a premium sink material in 2020 that consists of ~ 99% natural, renewable, or recycled raw materials and redefines sustainability in the kitchen sink market. For further information, visit www.schock.de/en.