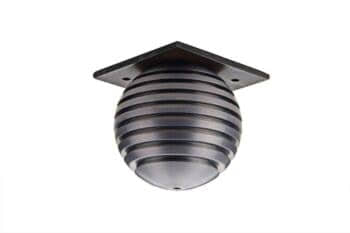 Sphere Furniture Leg by Mockett Creates a Sleek, Ultra-Modern Feel for Contemporary Furniture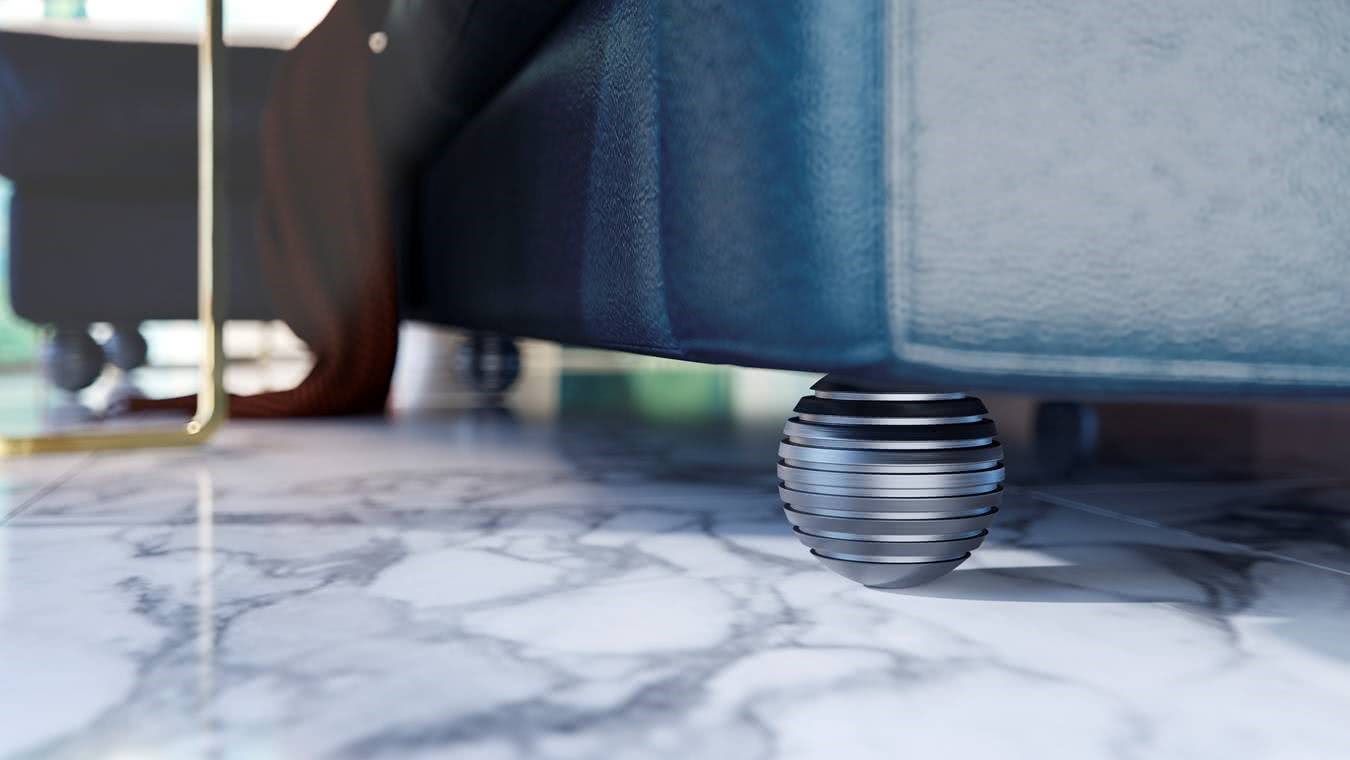 You've never seen a furniture foot like this before! Mockett's sphere furniture leg is machined out of solid aluminum and features rhythmic cuts throughout for an illustrious creative design edge. The solid orb is extremely dense, providing a substantial load capacity for even the largest armoires, dressers, couches and more. This handsome base is sure to create a sleek ultra-modern feel for contemporary furniture. For use with heavy-duty furniture in any environment with a 250 lb. weight capacity. The sphere can be unscrewed and loosened or hand tightened up to the top plate to level. Available in two styles and two finishes with four or eight grooves, or create your own! Custom sizes and finishes available.
Size: 4" overall height x 3 31/32" overall height
Finish: Satin Grey and Satin Aluminum.
Designed by: Paul Harkin & Paul de Leon
Visit www.mockett.com to view Mockett's full collection or call 800-523-1269.
About Doug Mockett & Company
Founded in 1980, Doug Mockett & Company is the leader in innovative furniture components and architectural hardware, providing "Fine Architectural Hardware for Your Fine Furniture™". We strive for simplicity in design and a spareness in execution. Quality is our guarantee and our commitment to serving you is our promise. We invite you to enjoy our extended product lines in Wire Management, Power & Data Grommets, Furniture Legs, Drawer Pulls, Casters, Coat Hooks, Shelf and Work Surface Supports, Kitchen, Bath and Closet accessories, new ideas in Computer-Into-Desk Integration, and a terrific line of Multi-Purpose Support Brackets.
Visit www.mockett.com for more information and to view Mockett's collection of Fine Architectural Hardware for Your Fine Furniture™.